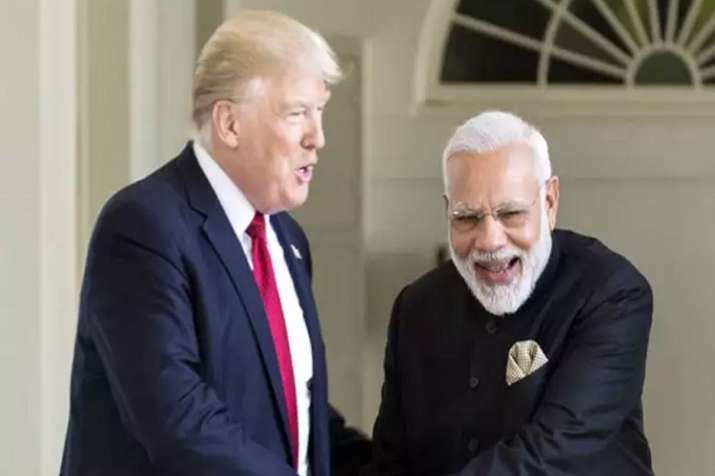 Observing that India is different from traditional American allies for whom the US was the key security provider, a think-tank expert told the lawmakers that New Delhi would "never" want a relationship of dependence or one in which the US has to incur all costs.
"India would never want a relationship of dependence or one in which the US has to incur all costs," Aparna Pande, Director, Initiative on the Future of India and South Asia at the Hudson Institute, a top American think-tank, told the US lawmakers during a Congressional hearing.
Testifying on 'Asia's Diplomatic and Security Structure: Planning US Engagement' at the hearing, organised by the sub-committee on Asia Pacific of the House Committee on Foreign Affairs, She said India's growing economic and security relationships and interest in the Indo-Pacific region was aligned with its deepening partnership with the US.
"However, India is different from traditional American allies whether in Europe, Latin America or Asia for whom the United States was the key security provider," Pande said.
She said India wants to maintain its own security capabilities and does not wish to become a "burden" on the US taxpayer.
"It seeks a relationship that helps build India's resources and capabilities so that India can play a bigger role in the Indo-Pacific," Pande said.
Treating India as a country critical to American interests, the United States could think about a special partnership with India whereby New Delhi could be exempt from many of the export control regulations that govern military sales, she told the lawmakers.
"Thus, India would be able to develop military capabilities with the US technology without adding to America's burden of cost," she said, adding that any attempts to balance ties between India and other South Asian states, notably Pakistan, should be abandoned to enhance India's capacity to confront China.
According to Pande, the economic and military rise of China over the last two decades poses a "challenge" to American preeminence.
Noting that China is gradually creating a new Asian order with Chinese primacy at its heart, she said US strategy needs to be one of renewed engagement with its partners and allies across the region -- India, Japan and South East Asia -- to construct a configuration that will be able to counter the Chinese march.
"Currently, China's economic and military rise faces no structured challenge. Japan's military role is inhibited by its Constitution while many in Australia and the United States have, for years, assumed China to be a benign power and have invested in an economic relationship favouring their potential challenger," Pande said.
With a population of more than one billion, she said, India is also the country with sufficient manpower to match with that of China. "Thus, India would have to be central to any security architecture designed to contain China or aimed at ensuring that China does not transform its considerable economic clout into threatening military muscle in the Asia-Pacific," Pande said.
Amy Searight, Senior Advisor and Director, Southeast Asia Program Center for Strategic and International Studies, said India is an important maritime democracy that has long been a net security provider in the Indian Ocean Region, but it has increasingly turned its strategic focus to East Asia, moving from a 'Look East' to an 'Act East' policy of more active engagement in East Asia security affairs.
Although India still has a way to go to live up to its potential as a strategic and economic partner for Southeast Asia, it has forged much stronger strategic ties with many countries in the region, including the US, Japan, Australia, and Vietnam, Searight said.
She said India's growing voice in regional security dialogues is a welcome development since it vocally supports principles such as freedom of navigation and deep respect for international law.
Michael Swaine, senior fellow in the Carnegie Endowment for International Peace's Asia Program, told the US lawmakers that as long as China continues to grow and develop overseas interests, it will resist, in an increasingly determined fashion, the US efforts to sustain predominance by negating Beijing's efforts to project power along China's maritime periphery, viewing such efforts as a direct threat to its own security.
The resulting intensifying security competition, already well underway -- as reflected in the recently issued US National Security Strategy -- will further polarise the region, inject zero- sum calculations and fears into almost every US or Chinese initiative, and generally force other Asian states to choose between Beijing and Washington on many issues, something they definitely do not want to do, Swaine said.