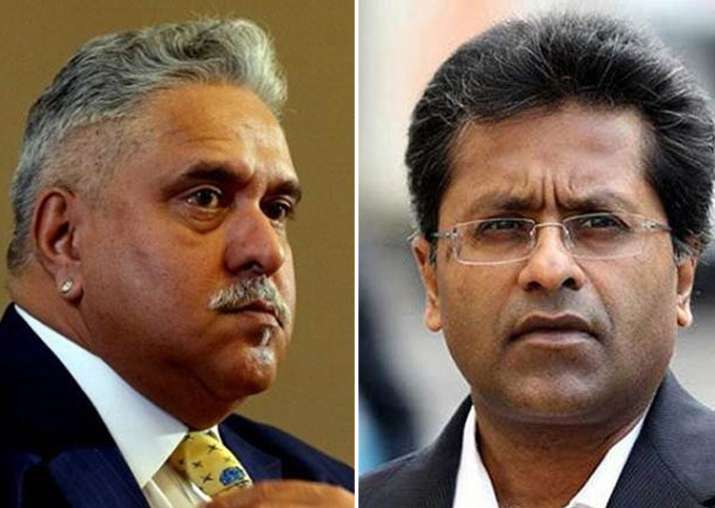 Days after Prime Minister Narendra Modi taking up the issue of extradition of India's major economic offenders during a bilateral meeting with his British counterpart Theresa May in Hamburg on the sidelines of the G20 Summit, Home Secretary Rajiv Mehrishi will now take up the extradition of fugitive liquor baron Vijay Mallya and former IPL chief Lalit Modi on his week-long visit to the nation starting today. 
Mehrishi left for London on Monday for talks on the issue, Mallya and Lalit Modi prominent among them. 
Home Ministry officials are tight-lipped about the week-long visit of the country's top security officer, but PTI cited sources saying that it bears significance as New Delhi has been making active efforts to bring Mallya and Lalit back from Britain. Issues related to the two are expected to figure in the Home Secretary's meetings, they said. 
Mehrishi is expected to hold talks with his counterpart Patsy Wilkinson, the second permanent secretary in the British Home Office, and put forward India's case. India has already assured Britain of all assistance in extradition matters to allow the Crown Prosecution Services (CPS) to present water-tight cases before the courts there against Mallya. 
During his meeting with May in Hamburg, PM Modi had sought Britain's cooperation to bring back economic offenders including Mallya and Lalit. 
Mallya has been in Britain for over a year, escaping arrest warrants against him, while a court in London is also hearing a case regarding his return to India. Mallya, who is wanted in India for Kingfisher Airlines default on loans worth nearly Rs 9,000 crore, has been in Britain since March 2016. 
In April, he went to a central London police station, was arrested and released on conditional bail a few hours later after providing a bail bond worth 650,000 pounds. He assured the court that he would abiding by all conditions associated with extradition proceedings, such as the surrender of his passport. 
Lalit Modi, former chief of the Indian Premier League (IPL), is wanted by the Indian authorities with respect to a money laundering probe and is said to be in the UK. The former cricket administrator has maintained that he has not done any wrong in any of the IPL deals. 
The Enforcement Directorate had registered a money laundering case against Modi and others based on a Chennai police complaint in 2012 on charges of alleged cheating of BCCI-IPL in granting the overseas telecast rights of the T-20 cricket tournament in 2009. 
India and Britain have an extradition treaty, signed in 1992, but so far only one extradition has taken place under the arrangement -- that of Samirbhai Vinubhai Patel. Patel was sent back to India last October to face a trial in connection with his involvement in the post-Godhra riots of 2002. 
The Home Secretary is also expected to discuss with British officials how to enhance cooperation in matters of terrorism, intelligence sharing and checking activities of Khalistan supporters. 
With PTI Inputs