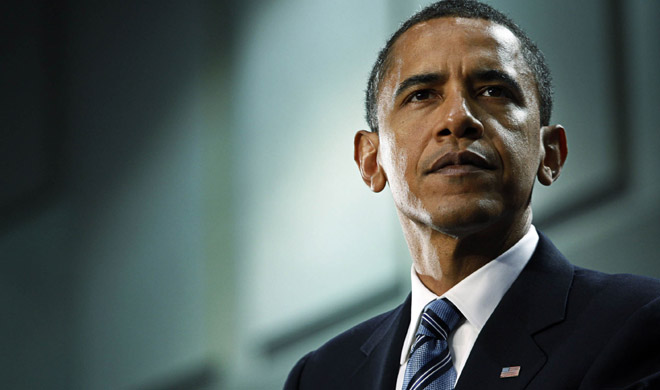 Washington: US President Barack Obama has slammed the idea of deporting those US Muslims who believe in Islamic Sharia law.
 
Obama was referring to the statement  of the former speaker of US House of Representatives Newt Gingrich in which he had said that every person with a Muslim background should be tested to see if they believe in Sharia law and deport those who do.
"We should frankly test every person here who is of a Muslim background, and if they believe in Sharia law, they should be deported, " Newt Gingrich had told FoxNews on Thursday.
According to cnn.com, speaking after terror attack in Nice city of France, Obama indirectly referred to Gingrich's statement and said "In the wake of last night's attacks, we've heard more suggestions that all Muslims in America be targeted, tested for their beliefs, some deported or jailed. And the very suggestion is repugnant and an affront to everything that we stand for as Americans."
"It's been a difficult several weeks in the United States, but the divide that exists is not between races and ethnicities and religions. And those impulses, when we do not speak out against them and build institutions to protect people from those impulses, they can take over. They can be unleashed, so all of us have responsibilities, not just a few," he added.
Newt Gingrich, however, later on said that his statement was distorted. According to Gingrich, what he actually said was that American Muslims should be tested to see if they are loyal to the United States.
"If you are a practicing Muslim and you believe deeply in your faith but you're also loyal to the United States and you believe in the Constitution, you should have your rights totally, completely protected within the Constitution. You should have nothing to fear, your children should have nothing to fear," he said during a 26-minute Facebook live session on Friday.
"This is not about targeting a particular religion or targeting people who practice in a particular way. This is about looking for certain characteristics that we have learned painfully time after time involve killing people, involve attacks on our civilization," he added.