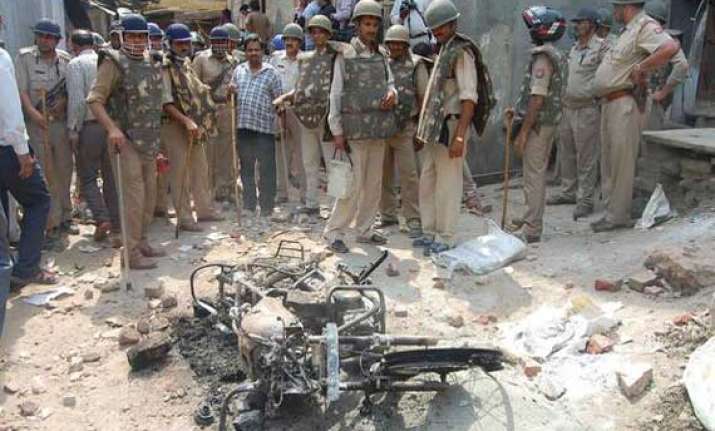 Meerut: A youth, who had suffered bullet injury in the head during May 10 clash between two communities over construction of a water kiosk near a mosque, died here yesterday, even as life limped back to normal in the city.
Shubham Rastogi (18) succumbed to his injuries at a medical college here where he was admitted after being grievously injured in the clash in Teergaran area which saw both sides pelting stones and opening fire at each other.
Rastogi had suffered a bullet injury in the head and had gone into coma, the doctors said.
The Uttar Pradesh government has announced Rs 13 lakh as compensation to the next of kin of Rastogi and government job to one of the family members, District Magistrate Navdeep Rinwa told PTI here.
Besides Rastogi, six others were injured in the clash. Rinwa said the situation was getting better and security personnel, including police, Rapid Action Force and Provincial Armed Constabulary, were alert in all sensitive areas. Police and administrative officials have been camping in the city since the May 10 clash, he added.
Meanwhile, police have arrested half a dozen people who were involved in the clash and booked nearly 2,500 persons. "Cases against about 2,500 persons have been registered at the Kotwali and Dehli Police Stations," Superintendent of Police Om Prakash said.