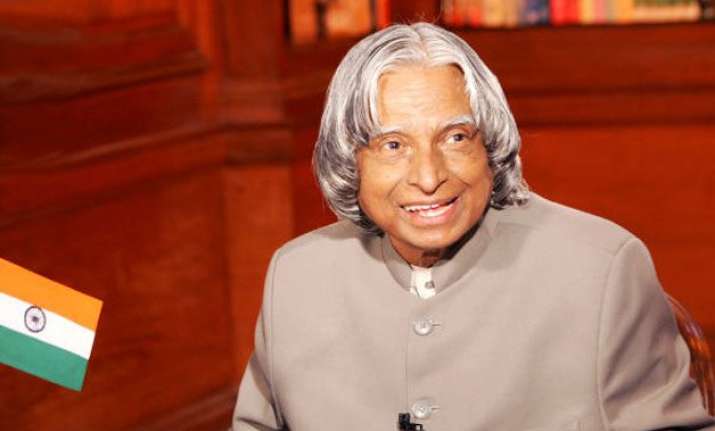 "Dream, Dream Dream
Dreams transform into thoughts
And thoughts result in action."-  Golden words said by our former president Dr APJ Abdul Kalam.
The heartbreaking news of the demise of Dr. Kalam left millions in tears. The "Missile Man" who fought against all odds to transform his dreams to reality, lived a life that is full of inspiration to all.
He was the one who was loved by all. Students looked up to him, the young related to his words and the professionals wanted to be as successful as him.
The journey from a being a poor boatman's son to a great scientist and the 11th president of India was full of hurdles for him. Yet, he achieved it.
His works as a scientist brought him great laurels and prestige in the 1980s, which prompted the government to initiate an advanced missile programme under his directorship.
Kalam's tenure as President is what connected him to the masses, especially the youth of the country. On his visits to various schools and colleges, the former president was seen talking to kids in a friendly manner.
He understood that every student had his own mind which when nurtured in the right path could do wonders.
A cult teacher, a successful scientist, a profound leader and a great human being, the "people's president" has taught us a lot.
His words have teachings that will always help us to go on in life. Here is a list of quotes by Dr. Kalam which have life lessons hidden in them:
What it taught us: Work harder when you are successful.
Each day is a new battle; it was at least for him. He spent his time in school days selling newspapers to support his family.
So, don't take rest when you get achieve something. If he would have relaxed after his first achievement, we would have never known his legacy.
Start by doing that.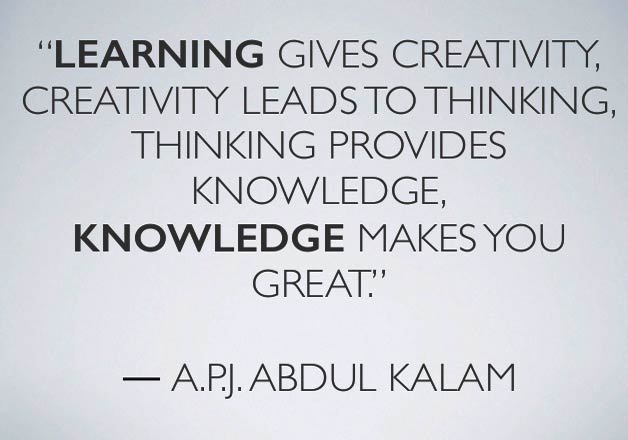 What it taught us: You are never old enough to know everything. Your knowledge is your power, your ignorance your weakness.
Learn new things. A new language, a new hobby or cultivate a new practice. Learn and you will please his soul as seeing you basking in knowledge will make him smile, wherever he his.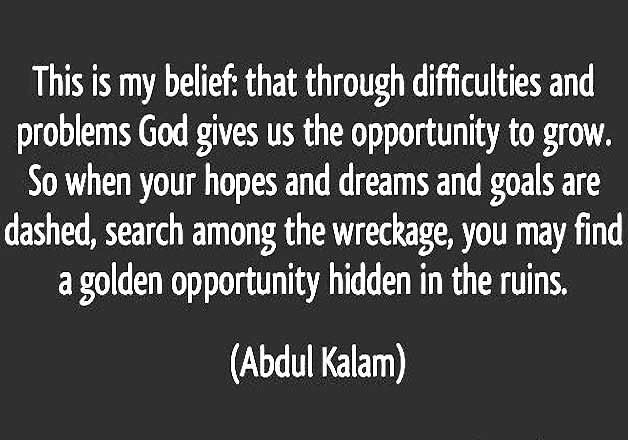 What it taught us: The gist of Kalam Saab's life is to dream, and when you achieve it, dream some more. Life gives you many reasons to give up on your dreams, but you should not. He didn't.
When his Dean was dissatisfied with his development on a project, he gave Dr. Kalam a three days deadline or he would revoke his scholarship. Dr. Kalam succeeded with flying colours, leaving the Dean awestruck.
So every time you feel that life is hitting you hard, get up and fight back.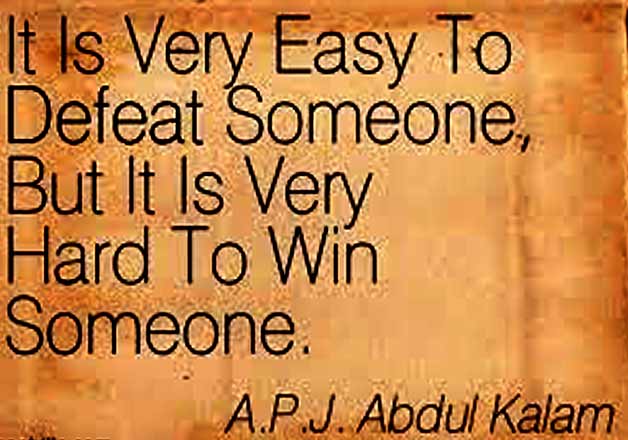 What it taught us: Rather than working towards undermining someone, work towards winning them over. We are filled with so much hatred in our souls that all we can think is defeating others, when we should do the other way round.
He did the same. When his tenure for the Presidency was nearing end, he was rumoured to stay in the Rashtrapati Bhawan for a second term. But after some parties refused to support him, he voluntarily withdrew his candidature when the entire natin supported his stand on social media.
He did not win the post of India's president for the second time, but won our hearts with his gesture.
Dr. APJ Abdul Kalam has left us but his teachings will inspire us to live a life that will do good to others and to us. Let us all work on the path he showed us, follow the light he illuminated us with and make India the country he dreamt of.