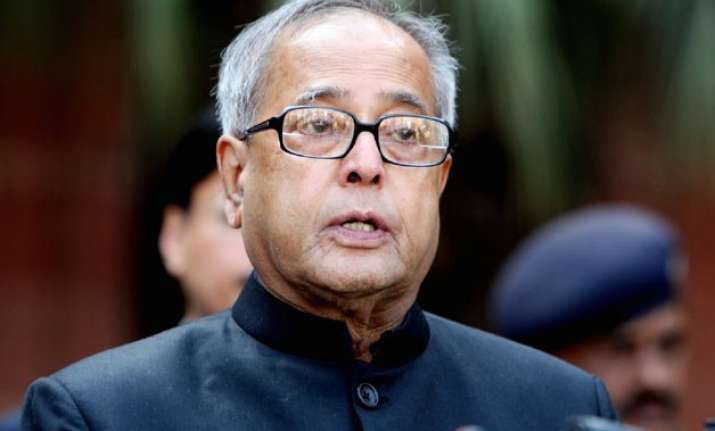 New Delhi: Israel today said President Pranab Mukherjee is scheduled to pay a visit to the country in mid-October which it hoped would significantly strengthen ties with India.
Dana Kursh, Deputy Chief of Mission of Israeli Embassy here, said Israel was waiting to receive Mukherjee, who will be the first Indian President to visit the Jewish country.
"In mid October... Israel will welcome the President," Kursh told reporters adding the visit will further strengthen the ties between the two countries.
In June, External Affairs Minister Sushma Swaraj had announced that Prime Minister Narendra Modi plans to visit Israel though the.
Ahead of the President's visit, India and Israel are also likely to sign a Memorandum of Understanding (MoU) to enhance cooperation in the water sector, she said.
Kursh said Israel was hoping that the MoU would be signed by next month.
Ties between India and Israel are on an upswing. India is Israel's largest buyer of military hardware. Israel has supplied various weapons systems, missiles and unmanned aerial vehicles over the last few years but the transactions have largely remained behind the curtains.
Kursh further said an Israeli delegation today met the Union Water Resources Secretary and discussed about various issues including rejuvenation of river Ganga.
She said Israel would extend its expertise in cleaning and rejuvenation of Ganga rives.
 Noting there are eight desalination plants in south India, which have been setup with Israeli expertise, she said that her country was trying help India in water sector.
"An Indian delegation, comprising bureaucrats are visiting Israel to explore options in the water sector. Thereafter, we are having WATEC (Water Technology and Environment Control Exhibition & conference)," Kursh said.
She said Union Ministers and Chief Ministers of various states are expected to participate in the conference taking place in October.