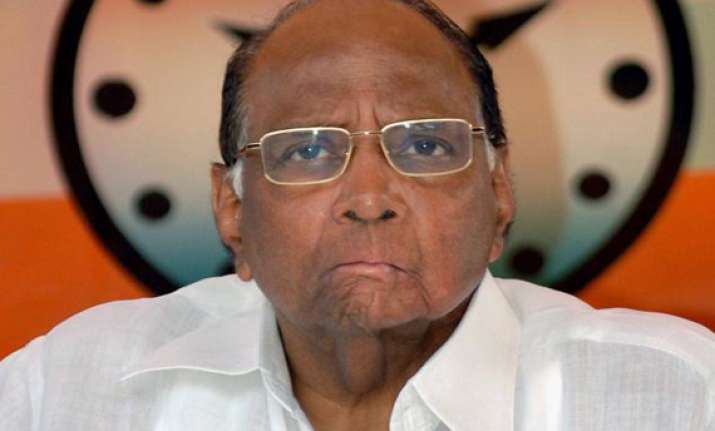 New Delhi, Mar 13: Agriculture Minister Sharad Pawar today complained of dizziness in Parliament after which he was rushed to a hospital.

He was discharged in the evening.

The 71-year-old leader was in the Lok Sabha lobby after the conclusion of the Question Hour when he felt a bit uneasy.

The Nationalist Congress Party (NCP) chief was rushed to the Ram Manohar Lohia hospital in an official car accompanied by his daughter and Baramati MP Supriya Sule and Union Minister Praful Patel.

He underwent several medical tests at the hospital following which doctors advised him rest. Patel said Pawar's sugar level dropped and he felt dizzy and was taken to a hospital.

Later, Pawar's aides said the minister was discharged from the hospital in the evening.

"It is a protocol in government hospital, they do not want to take a chance so they asked him to take some rest. There is nothing serious," the aide said.

Pawar had answered a number of supplementaries on questions related to agriculture during the Question Hour in the Lok Sabha.

Pawar had returned to the capital from Mumbai late last night.