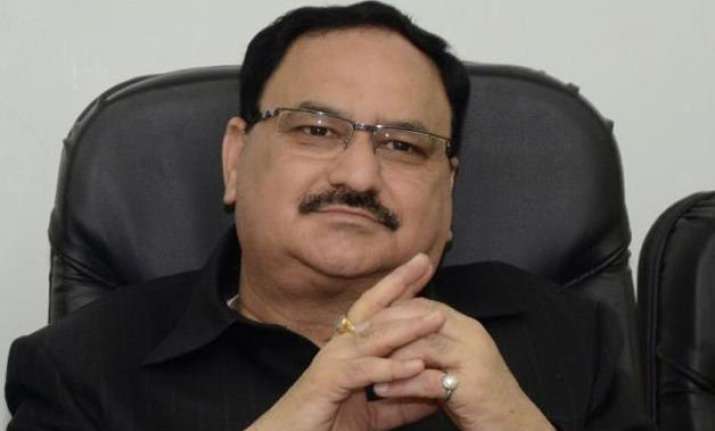 New Delhi: In an effort to make AIIMS here more patient-friendly, union health minister J.P. Nadda will on Wednesday inaugurate a campaign that aims at upgrading several areas, including sanitation, digitisation and staff management at the country's premier medical institution.
Under the Kaya Kalp Abhiyan, a campaign that will be launched on the lines of Prime Minister Narendra Modi's pet Clean India campaign, many new committees will be formed on sanitation, cleanliness and maintenance of various departments.
The health minister will also launch a logo and posters for the campaign.
"This will be a very big campaign aimed at several issues related to the hospital, which were lacking till now. Through this campaign, we are trying to transform the hospital into a better one. Image building will also be a part of it," V. Srinivas, deputy director of administration at AIIMS, told IANS.
He said the central government has set aside a sum of Rs.1 crore in the form of immediate sum and after looking at the work further funds will be released.
"We have also decided to categorise all departments of the hospital. Under the high-risk departments, there will be departments such as operation theatre and laboratories. Similarly in the mid-risk departments, we will include rooms where all sorts of records are being kept. The last category will be of low risk departments," he said.
"To upgrade the online registration of patients, the hospital has already ordered 100 new computers and a new department is being created for their installation from where the department will function. This is something that will make the registration process much easier," added Srinivas.
He said training sessions will be started for sanitary staff.
AIIMS has also tied up with the Tata Group, as the campaign will be a public private partnership project, he said.