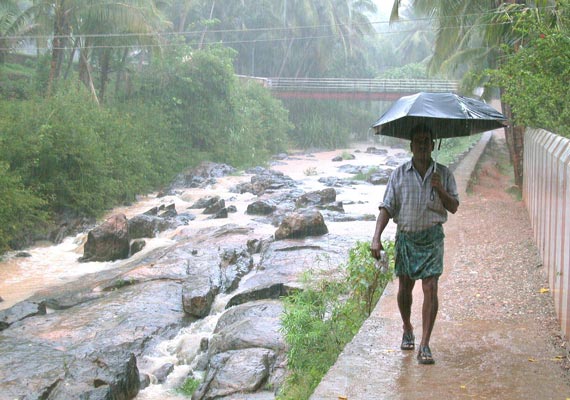 Ranchi, July 27: Rains lashed in several parts of Jharkhand during the last two days and the weatherman predicted more rains in most parts of the state.
Ranchi and Jamshedpur recorded about 50 mm rain during the last 36 hours and the downpour continued, according to Meteorological department.
The drought-prone Palamau district registered 11.4 mm rain till 8.30 am today, much to the delight of the farmers, who experienced a lull in monsoon this month, prompting political leaders to begin relief measures in drought-like areas.
The Met office predicted heavy rain may occur at a few places with very heavy rain at isolated places over Jharkhand during the next two days.