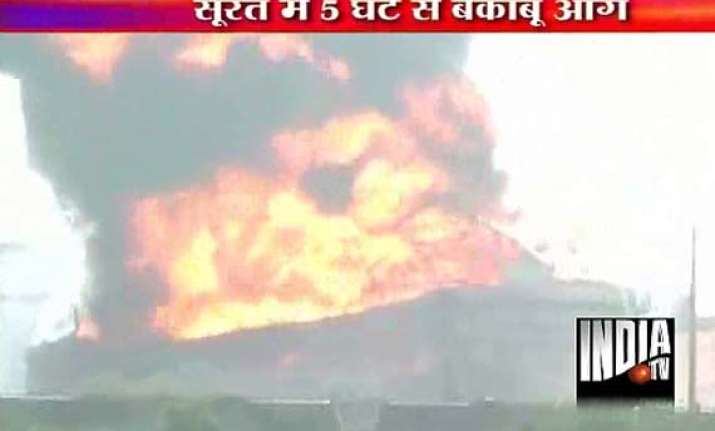 Mumbai/New Delhi, Jan 5: A major fire broke out Saturday at a petrol storage tank in Hazira terminal of the Indian Oil Corporation (IOC) in Gujarat, company officials said.
Local authorities rushed fire brigades from Surat and nearby, while IOC sent fire tenders from its refinery at Koyali.
No casualties have been reported so far.
Officials said the blaze was reported at one of IOC's five petrol storage tanks at the Hazira depot that was filled to half-capacity with around 5,000 kilolitres of petrol when it caught fire.