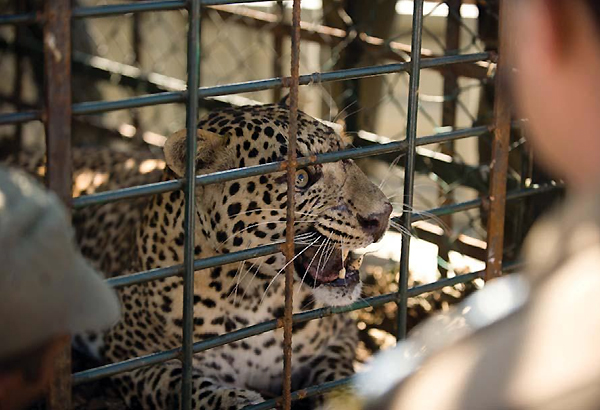 Mysore, Aug 27: A leopard that sneaked in last night from Nagarhole sanctuary and was trying to enter the campus of BEML, a public sector defence company, was caught on the fence through the entire night.




As the leopard injured one of its legs, it began to roar.

Early morning walkers rang up the local forest officials at around 8 am.

Finally at around 9:30 am the leopard was immobilized with a tranquilizer shot, and taken by wildlife officials to the Mysore zoo.

On recovery, the injured leopard will be free into the sanctuary.