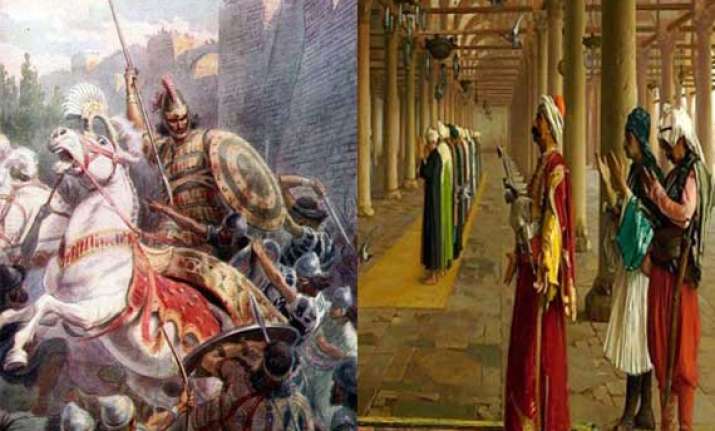 New Delhi: The word Jihad represents a concept which is much misunderstood in the West.
It is a term often misunderstood and associated with violent radical militants.  
This Arabic word is frequently mistranslated as "holy war," although there is no such thing in Islam.   
Holy war is something undertaken to forcibly subject others to certain religious doctrines. As we have seen, this is expressly forbidden in Islam.
The Arabic word "jihad" actually means a struggle or striving, and applies to any great effort on the personal as well as the social level.   
It is striving to do good and remove injustice and evil from oneself and from society.  This exertion of effort can be spiritual, social, economic or political.  
For example, one of the highest levels of jihad is to stand before a tyrant and speak a word of truth.   
Restraining the self from wrongdoing is also a form of jihad. It is a broad Islamic concept that includes opposing evil inclinations within the self, opposing injustice by peaceful means, the exertion of effort to improve the quality of life in society, as well as the striving by military forces on a battlefield in defense of the community or of peoples oppressed.   
However, jihad has recently been misinterpreted, misunderstood, and misused by many non-Muslims and by a few Muslim extremists. This has resulted in many great mistakes, made both by the extremists and non-Muslims alike.