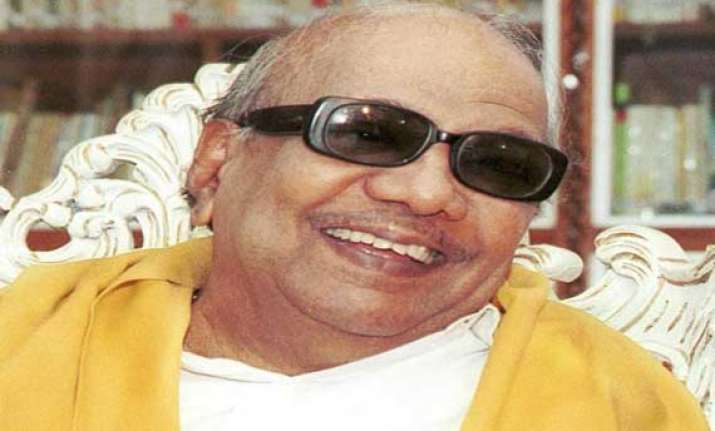 Chennai: DMK president M. Karunanidhi on Thursday opposed the central government's directive to its employees and employees of other government undertakings to give preference to the use of Hindi language in social media.
In a statement issued here, Karunanidhi said such an official directive contrary to an individual's wish is the beginning of imposition of Hindi.
He was referring to a news report that the central government has directed its employees and employees of central undertakings and banks to use Hindi or both Hindi and English on their official web pages in social media like Twitter, blogs, YouTube, Facebook and Google.
Karunanidhi said giving prominence to Hindi alone without treating all the languages listed in the 8th Schedule of the Indian Constitution equally is the first step in making non-Hindi speaking people second class citizens.
Karunanidhi said people expect Prime Minister Narendra Modi to focus on taking forward the economy and work towards social upliftment.