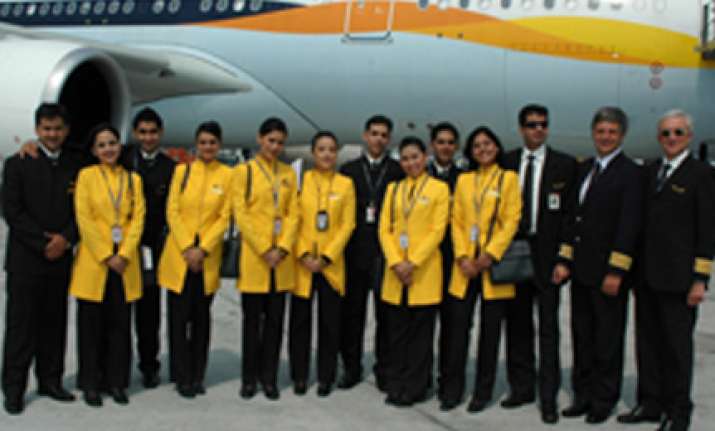 Mumbai: Jet Airways on Tuesday  announced special Première base fares, passing on unprecedented savings ranging from 37%-78% to commuters traveling on some of the airline's busiest domestic sectors, between March 3, and March 15.   
These Premiere (business class) fares offer savings that range from Rs 5,915 to Rs 31,360 as compared to the normal Première fares, a press release said .
Accordingly, travelers may now avail of special base fares starting from Rs 8,671 and going up to Rs 10,271 on several domestic sectors
The special fares, which are exclusive of all taxes and surcharge, are valid for sale and travel from March 03 onwards. While the sale validity expires on March 15, the travel validity extends up to April 30.
The special base fares are available on the following 19 sectors and vice versa: Mumbai-Ahmedabad, Delhi-Kajuraho, Delhi-Udaipur, Mumbai-Hyderabad , Delhi-Leh , Delhi-Srinagar , Delhi-Varanasi, Mumbai- Benguluru , Delhi-Patna , Mumbai-Chennai , Mumbai-Kochi , Delhi-Mumbai , Delhi-Pune , Mumbai-Thiruvananthapuram, Delhi-Kolkata , Chennai-Kolkata , Mumbai-Kolkata , Delhi-Benguluru and Delhi-Chennai, the release said.