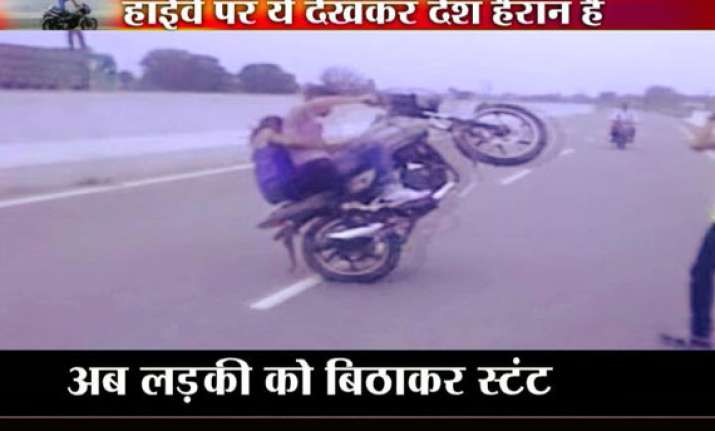 Jhansi, UP, Feb 22: India TV on Thursday evening telecast videos of four youths, including a girl, doing dangerous stunts on their motorbikes on the Jhansi-Shivpuri highway on UP-MP border.
The dangerous stunts were being watched by at least 10 other youths, who were filming this on their cellphones.
The youths were doing stunts on their bikes with a single hand and a leg at very high speed.
SP City, Jhansi, Avadhesh Kumar said, police is trying to identify these youths. "Action will be taken as per law", he said.
The youths were accompanied by a girl wearing blue-coloured halter top.  Several truck drivers which were passing on the highway stopped their vehicles and watched the stunts in horror.
India TV has handed over the footage of these dangerous stunts on bikes to Jhansi police for further invstigation.