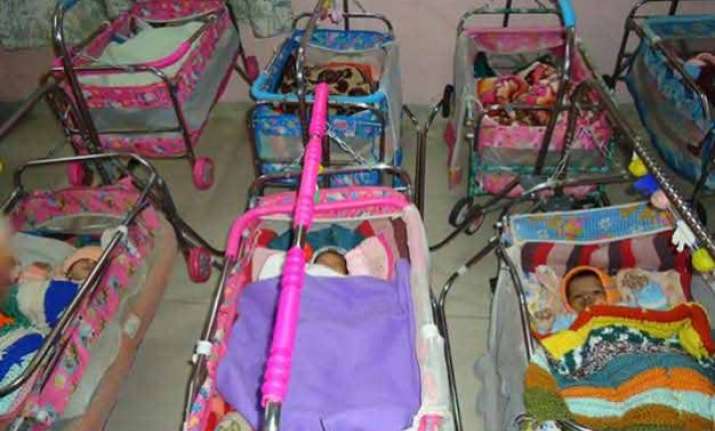 New Delhi: The first day of 2016 brought a bundle of joy for Indore's youngster Aditya Tiwari as he finally had the opportunity to be blessed with a toddler after fighting for adoption for more than a year. Aditya, 28, has probably become the youngest single parent in India.
Aditya, who works in a MNC in Pune, had wanted to adopt the kid suffering from Down's syndrome since September 2014. Binney, a year and a half old, is suffering from a genetic disorder and has a hole in his heart. Older adoption norms of the country didn't allow Aditya to adopt him till the latter turned 30.
Despite amendments in the law applicable from August 30 which brought down the age for single parents to 25, it took months till Aditya became Binney's legal parent.
On August 27 last year, when Union women and child development (WCD) minister Maneka Gandhi had visited Matrachhaya, the adoption home, she had instructed officials to hand the child to Aditya.
"Even after constant support and guidance from central and state WCD and Central Adoption Resource Authority (CARA) and State Adoption Resource Authority (SARA) officials, the adoption agency did not proactively support my case. This will deter single parents like me from adopting children who need a home, unless the adoption agencies facilitate hassle-free adoptions," Aditya told a leading daily.
Aditya had first paid a visit to the centre established in the year 1997 by volunteer organization 'Seva Bharti', on September 8 and 9. He claims he was asked many unnecessary questions at the centre. The adoption agency was supposed to hand Binney over to Aditya in seven working days, but they failed to do so.
Tiwari did not hear anything from the agency till almost a month post this September 9 meeting. On October 5, Matrachhaya asked him to submit a HSR of Pune. The process was completed on October 15 and forwarded to CARA on the 30th of the same month.
District Collector Nishant Warwade also wrote to Matrachhaya enquiring of the delay in the process. Joint secretary of Matrachhaya Amita Singh however had denied any delay in the process.
"There is no delay. We are processing the adoption request as per norms and proper system. These matters are sensitive and therefore take time. Once the committee is assured of the child's wellbeing, the adoption will be finalized and if not the committee can also reject the adoption," she had said in November.
After many hurdles, Aditya is now legally the parent of Binney. Speaking about it he said, "We have named him Avnish Tiwari. He will now stay with me in my Pune home."