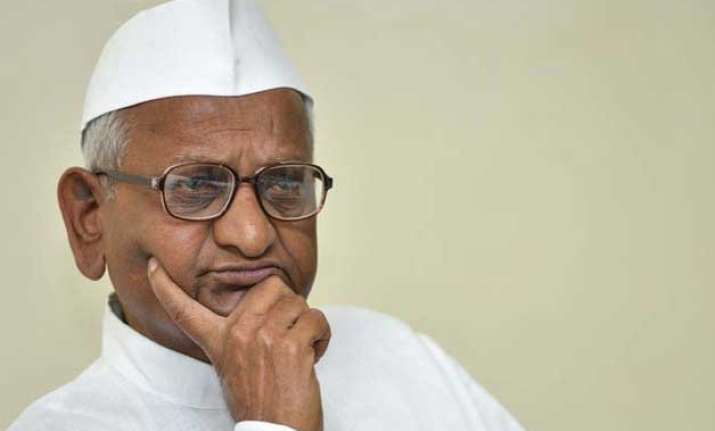 Mumbai: Asking Prime Minister Narendra Modi to keep farmers' interests in mind while issuing a second ordinance on land reforms, Anna Hazare today said the government should remove anything in the legislation that is against the interests of farmers.
"The struggle which we are waging against the land bill is not against any person, organisation or party. It is against the system," he said in a letter to Modi.
"On behalf of farmers in the country, I request you to include points raised by farmers in the second ordinance," Hazare said.
"This is the will of the jan sansad (people's Parliament). You must be aware that people's Parliament is supreme," he said.
"During Lok Sabha polls and also after coming to power, you spoke of good governance. That's why we expect to get the right response to this letter from your office," he said.
"We say with pride that ours is an agrarian economy. However, farmers are forced to commit suicide," Hazare said.