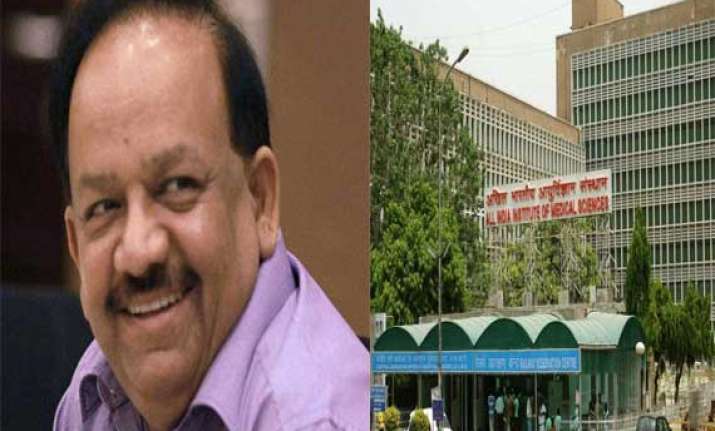 New Delhi: Work towards setting-up of an AIIMS in each state will be on the 100-day agenda of the health ministry under Harsh Vardhan whose thrust is on ensuring good healthcare facilities at the nearest place to the people.
"(It is) important that we have AIIMS in all states, so that needy from states get required care and attention in their states," said an official tweet quoting Vardhan today.
Official sources said the new Health Minister is keen on fulfilling the big-ticket promise of having an AIIMS in all states, a promise which BJP made in its manifeso.  
He will soon be writing to all state governments seeking their views on this issue, the sources said.