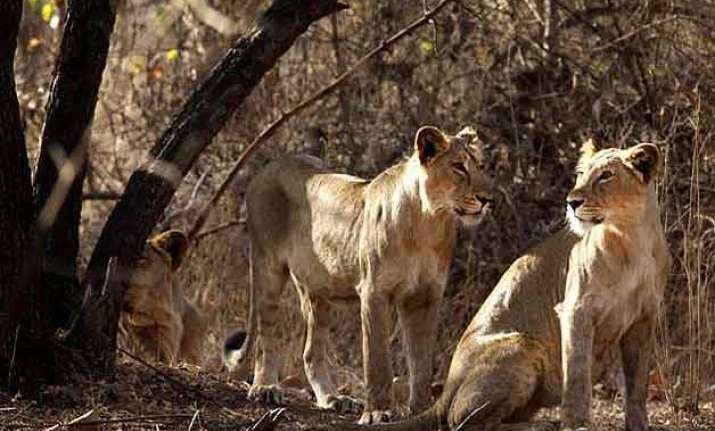 Ahmedabad: Gujarat government told the Gujarat high court on Thursday that it had shut down 55 illegal establishments and directed others to comply with norms.
Placing a compliance report about illegal units which were operated around the Gir Asiatic Lions' Sanctuary, Additional Advocate General Prakash Jani told the High Court "Gujarat government has inspected 98 units operational in the two-kilometre buffer zone around the Gir Lions' Sanctuary, out of which 55 units have been shut down".
"We have directed the rest of these units, except the 55 units which have been shut down, to follow the order of the Gujarat High Court as well as the norms or else shut down these units," Jani said.
A two-judge bench of the high court comprising Justice Jayant Patel and Justice SH Vora is scheduled to hear the case on March 19.
The HC had taken up suo motu a public interest litigation (PIL) on the representation of one Anil Chudasama who had alleged that the local authorities had prevented him from carrying out farming on a plot purchased by him.
The petitioner had also alleged that some illegal units, including hotels and resorts, were operational around the two-kilometre radius buffer zone around the Gir Lions' sanctuary.
He had stated that he found out later that the plot purchased by him was originally allotted to forest dwellers for their settlement outside the Gir sanctuary but some pastoralists had sold the land and migrated back to the forest.
Chudasama had also mentioned illegal sale of land around the Gir sanctuary, which is prohibited by law. On February 10, the high court had directed the state government to take legal action against establishments being operated illegally in the two-kilometre radius buffer zone around the sanctuary.