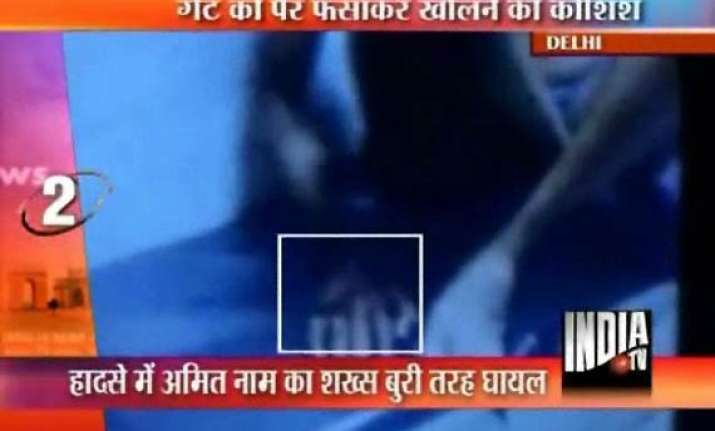 New Delhi, Aug 7: Amit, a daily Delhi Metro commuter, got his foot stuck in the doors of a Metro coach on Saturday at the Delhi Vidhan Sabha station.

Normally, the doors get unstuck when a passenger puts his foot in between, but on Saturday, the sensor didn't work. As Amit tried to board the Metro, he stuck his foot inside, and the doors suddenly clanged shut and the coach dragged him a few meters away before the driver applied emergency brakes.

He was rushed to the Trauma centre where he is being currently treated.