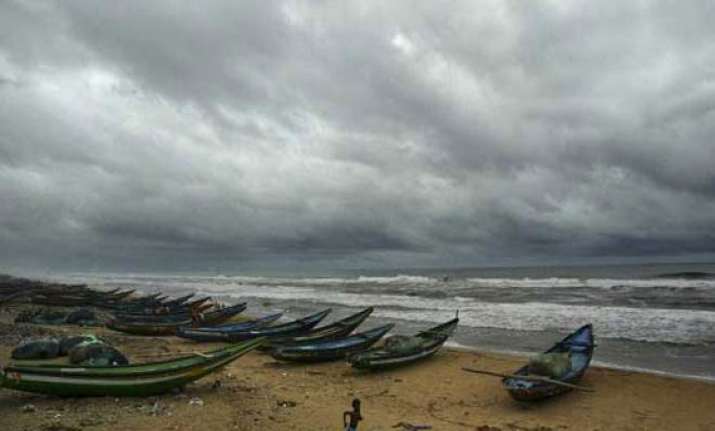 New Delhi:  As cyclonic storm Phailin moved closer to Odisha and Andhra coast, the MET department today said with wind speed of 210-220 kmph, the tides could rise up to 3.5 meters and sea water could enter 300-600 meters in land.
According to latest reports, the cyclone is 200 km off the Gopalpur coast which will be the centre of the cyclonic system.
"The cyclone, which is moving at the speed of 15 kmph is expected to hit the coast from 6 to 8 pm today and is likely to stay for six hours before moving ahead," L S Rathore, Director General of Meteorology told reporters here.  
Wind speed could reach up to 240 Kmph at a later stage, he said.
The department has also predicted extremely heavy rains in Andhra Pradesh and Odisha. Rains will also lash parts of West Bengal, Chhattisgarh, East UP and Bihar.
"Even after its landfall, the cyclone impact is likely to stay for 6-8 hours after which, it will turn into a cyclone and then into deep depression."
US experts have described Phailin as the strongest tropical cyclone to affect India in 14 years.