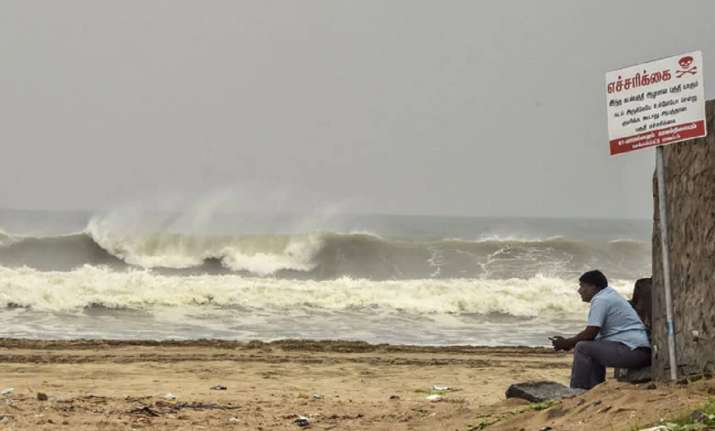 Nearly a week after Cyclone Nivar battered southern India, another storm is very likely to hit Tamil Nadu on December 4, the second time in a week, the Cyclone Warning Division of the India Meteorological Department (IMD) said on Tuesday. 
Cyclonic Storm 'Burevi' over southwest Bay of Bengal is very likely to intensify further during next 12 hours, the IMD said Tuesday night. It has advised total suspension of fishing operation during December 1 to December 4. Fishermen out at Sea are advised to return to the coast, the weather department said. 
According to the IMD forecast, heavy to very heavy rainfall at isolated places is very likely over north Tamil Nadu, Puducherry, Mahe, Karaikal and north Kerala on December 2 and 3. Isolated heavy rainfall has been predicted for December 4 and isolated heavy rainfall over coastal Tamilnadu on December 1, the MeT said. 
"Fishermen are advised not to venture into southeast Bay of Bengal during December 1, southwest Bay of Bengal and along and off east Sri Lanka coast from December 1 to 3, the weather department said. It further asked fishermen to stay away from Comorin Area, Gulf of Mannar and south Tamilnadu-Kerala and West Sri Lanka coasts from December 2 to 4. 
ALSO READ | After Cyclone Nivar, another storm likely to hit Tamil Nadu: IMD
ALSO READ | After Nivar, cyclone 'Burevi' to affect Tamil Nadu, Kerala