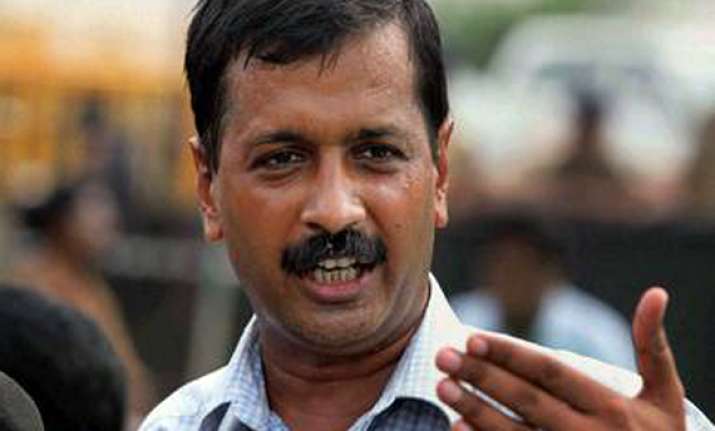 New Delhi, Oct 30: Team Anna member Arvind Kejriwal has decided to  take loan from a friend to pay  Rs 9.27 lakh  dues to the income tax department.
 
"I have decided to pay the dues claimed by the I-T department. I will take a loan from a friend to pay the amount," Kejriwal said.
 
The Income Tax department, where Kejriwal worked, has turned down his application seeking voluntary retirement from the Indian Revenue Service , insisting he first clear the Rs 9.27 lakh he owes the department.

Kejriwal had been  treating his association with the government to be over , but the I-T department suddenly slapped a notice on him on August 6, asking him to pay up for his VRS application to be accepted.
 
The notice came just days before Anna Hazare went on his hunger strike.
 
The income tax department had recently sent another notice to Arvind Kejriwal asking  him  to pay up Rs 9.27 lakh he owed to the department by October 27. Kejriwal missed the deadline.
 
The government maintains that it is acting as per the rule book. The notice by the chief commissioner of income tax says Kejriwal owes the government Rs 9.27 lakh as he has violated bond clauses under which he went for a study leave for two years. Kejriwal had joined as required, but went on leave without pay for three years.
 
Kejriwal has denied having violated any bond provision, saying he resumed after returning from study leave and resigned only after working for three years.
 
Kejriwal took the study leave on full pay for two years from November 1, 2000 and rejoined on November 1, 2002, after signing a bond that he would return the salary for the leave period if he resigned or retired or failed to resume duty within three years of his study leave.
 
However, the government has taken the view that unpaid leave cannot be recognized as active service and Kejriwal should have worked in the department for three years before giving his resignation in 2006.
 
The Central Board of Direct Taxes had recommended in 2008 that dues against Kejriwal be waived, but the department of personnel and training did not agree to the proposal. In a letter dated April 22, 2008, the government asked the I-T department to "kindly recover pending dues from Shri Kejriwal as per leave rule and furnish a no-dues certificate so that his resignation may be submitted for approval of competent authority".

Sources said the CBDT had approached the DoPT a second time earlier this month, but the government had ruled that no exception could be made.