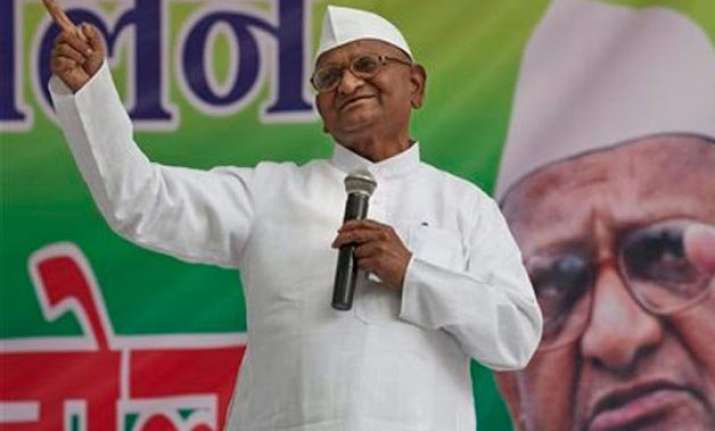 New Delhi: Septuagenarian social activist Anna Hazare has called off proposed farmers' march against NDA government's contentious Land Acquisition Bill.
The 'padyatra' was slated to start from Sewagram on March 30 and culminate at historic Ramlila Maidan in Delhi on May 1.
"Anna has cancelled the padyatra that was to start on March 30. One reason for the cancellation is the unseasonal rains and hailstorm in many parts of the country," Anna's close aide Suresh Pathare said yesterday.
Nearly 20,000 farmers from 12 states were expected to take part in the march. On March 9, the 77-year-old anti-corruption crusader had held a preliminary meeting in Sewagram to plan the protest march.
It was decided that activists will start mobilizing farmers from all over the country from March 21 and the 'padyatra' will commence from Bapu Kuti in the city on March 30.
Several regions of the country, especially Maharashtra, suffered unseasonal rains and hailstorms in last one month, causing major damage to standing Rabi crops.
On Tuesday, farmers' representatives met Anna at his native Ralegan Siddhi in Ahmednagar and apprised him of the situation.
After listening to the problems of farmers, Suresh said, Anna announced cancellation of the 'padyatra'.
Anna, who shook the UPA government three years ago with his anti-corruption crusade, had last month demonstrated against the Land Bill in capital for two-day.
He had chalked out the campaign to put pressure on the Narendra Modi government against 'anti-farmer' provisions in the Land Acquisition Bill.