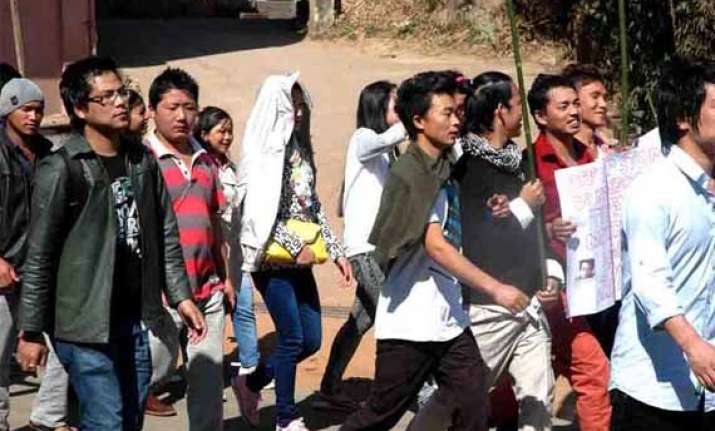 Itanagar: Reacting to China's objection on India's plan to build road along the McMahon line, All Arunachal Pradesh Students' Union (AAPSU) today termed it as a self mockery.
"Is Beijing not aware that NEFA has been under the Indian Constitution and Todak Basar was first nominated as Rajya Sabha member on May 27, 1972, while the provisional Legislative Assembly with 30 seats was formed in 1975 and the government with P K Thungon as the first chief minister on August 13, 1975?" AAPSU president Kamta Lapung said in a statement here.
"This was followed by representatives in the Lok Sabha. The Assembly seats increased from 30 to 60 with the state attaining statehood in 1987," he said.  "Was China in deep slumber then?" he said.  
"The proposal of the Union Minister of State for Home Affairs Kiren Rijiju for building a 2,000-km road for providing the much needed connectivity to the people living along the border as well as the strong reaction by Union Home Minister Rajnath Singh against China's objection is laudable," Lapung said.
"We the Arunachalees are Indians by birth and speak Indian languages. It is in the larger interest of both Asian giants - India and China - to pursue a friendly course to settle the border dispute and stop the stapled visa regime for the Arunachalees to strengthen relations," he said.