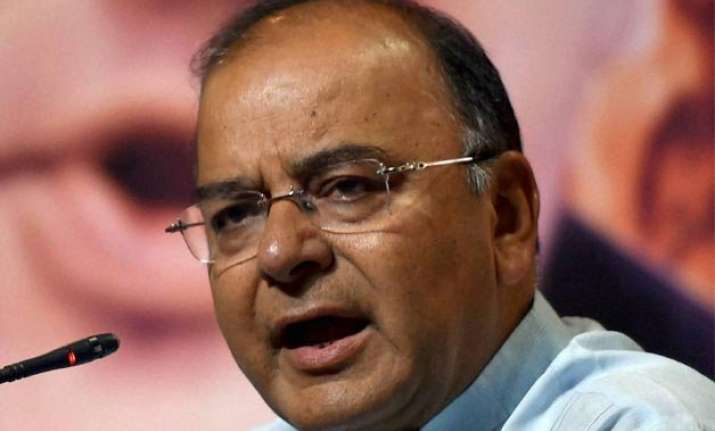 New Delhi: Finance minister Arun Jaitley's Union Budget 2016-2017 has drawn mixed reactions from all corners. People from different sectors are worried about the impact that the Budget will have on various commodities.
While cars, cigarettes, branded garments, air travel are set to become expensive, products such as footwear, solar lamps and routers are slated to be cheaper following a host of changes in the tax structure in the Budget for 2016-17.
While the impact of the Budget will get only clearer in coming days, the government has put out a list of measures it has taken to improve the availability and to contain prices of essential food items. Here is a look at some of them:
1- National Consultation Meeting of the minister of states/UTs in-charge of Consumer Affairs and Food was held on July 7, 2015, in New Delhi to take steps to keep prices of essential commodities, especially pulses and onion under control. 

2- Advisory was issued to state governments to take strict action against hoarding and black marketing and effectively enforcing the Essential Commodities Act, 1955 and the Prevention of Black-marketing and Maintenance of Supplies of Essential Commodities Act, 1980. 

3- Regular review meeting on price and availability situation is being held at the highest level including at the level of Finance Minister, Committee of Secretaries, Inter Ministerial Committee, Price Stabilization Fund Management Committee and other departmental level review meetings.

4- Higher MSP has been announced so as to incentivize production and thereby enhance availability of food items which may help moderate prices. 

5- A Plan Scheme titled Price Stabilization Fund (PSF) is being implemented to regulate price volatility of agricultural commodities. 

6- Export of onions was restricted through imposition of Minimum Export Price (MEP) when prices were ruling high and import is allowed at zero duty. 

7- Retail sale of onion was undertaken from the stock held by SFAC and NAFED.

8- The stock limits in respect of onion have been extended by one more year i.e. up to 2nd July 2016 under the Essential Commodities Act. 

9- Procurement of 15000 MT of onion by SFAC and NAFED for market intervention during lean period has been approved. 

10- Export of all pulses is banned except kabuli channa and up to 10,000 MTs in organic pulses and lentils. 

11- Import of pulses is allowed at zero import duty. 

12- Stock limit on pulses extended till 30.9.2016.

13- Government imported 5000 MT of Tur from Malawi/Mozambique and allocated it to states for retail sale to consumers to improve availability and to moderate prices.

14- MSP (including bonus) raised for kharif pulses for Tur and Urad and Moong. MSP also raised for rabi pulses for Gram and Masoor.

15- Government has approved creation of buffer stock of 1.5 lakh MT of pulses for effective market intervention.

16- Export of edible oils in bulk is prohibited except coconut oil and other edible oils in branded consumer packs of up to 5 kgs is permitted with a minimum export price of USD 900 per MT.

17- MSP increased for various rabi and kharif oil seeds.