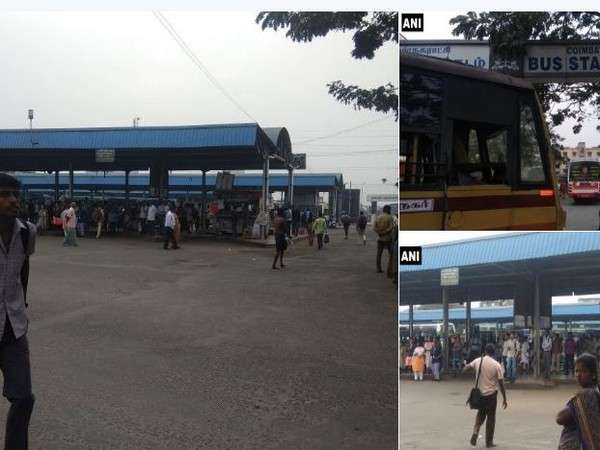 Commuters in Tamil Nadu had a harrowing time on Friday due to the strike called by the state transport workers' unions following collapse of wage related talks with the state government.
A large number of people were seen queued up waiting for the private buses at the different bus stops. "I have been waiting for a few hours now, but the bus is not running. The auto fare is so high, I cannot afford it. So I have called my brother to pick me up", said Deepika, one of the commuters.
"We are suffering because of the strike as less number of buses are plying and private buses are overcharging", a school student said.
The strike was called after the unions and Transport Minister MR Vijayabaskar failed to reach a settlement despite several rounds of talks over pending salaries and settlement of benefits to retired staff.
Members of trade unions affiliated to the ruling AIADMK, however, operated some bus services.
A senior official from the Transport department said private buses were also engaged to fulfil the passenger demand. He said the authorities had decided to engage private bus drivers and conductors to operate government buses.
Although the strike began in most places on Friday, the crew deserted their posts on Thursday night in places like Trichy, Madurai, Dindigul, Tirunveveli and Ramanathapuram.
Authorities have beefed up the security in Chennai and deployed more than 20,000 police personnel around bus depots. The police have said they will take stringent action against those disrupting operational bus services.