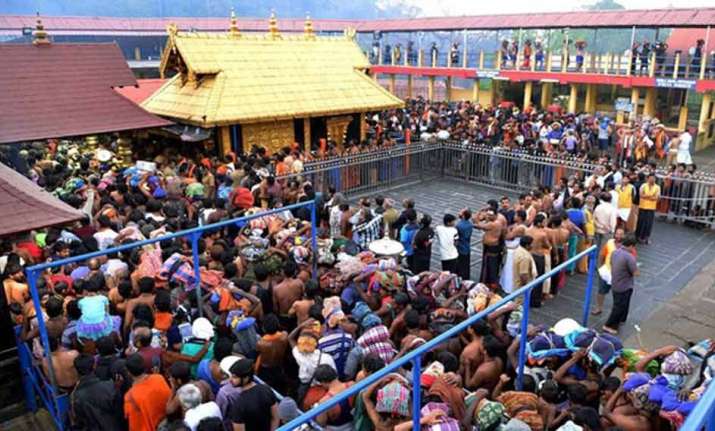 Reversing the stand taken by the previous Congress-led government, the LDF-ruled Kerala on Monday told the Supreme Court that it was in favour of allowing all women inside the Sabarimala temple. 
Women aged between 10 and 50 (menstrual age) are not allowed inside the famous Sabarimala Ayyappa temple, a hilltop shrine in Kerala. The entry is barred as per the custom because the deity is a celibate (Naisthik Brahmachari).
Some use the logic as women are considered "unclean" during menstruation and that is why their entry is restricted. 
The Travancore Devaswom Board, the body responsible for management of the temple, is defending the centuries-old tradition.
The Left-led LDF government in 2007 had supported the entry of women in inside the temple but the stand of Kerala government changed after Congress-led UDF came to power. 
The Supreme Court in its earlier hearing questioned the practice of banning women from Kerala's Sabarimala temple, and wondered if man-made customs can prescribe such prohibition when "the God does not discriminate between men and women".