Follow us on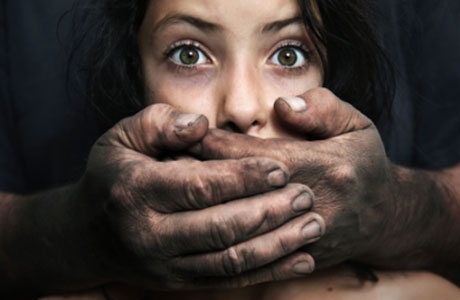 Yet another shocking incident of a Hyderabadi woman facing mental and physical harassment at the hands of her kafil in Saudi Arabia has come into light. 
According to a Times of India report, Salma Begum, 39, a resident of Babanagar C Block, was allegedly sent to Saudi Arabia by two agents identified as Akram and Shafi on January 21, 2017, on a household visa. 
"My mother is in trouble in Saudi. She wants to return home but her Kafil is not allowing her to get back here. I even met Akram requesting him to get my mother back, but he did nothing so far. We went to Kanchanbagh police station, but the police appear to be unmoved by the matter and has not taken any action so far," Salma's daughter Sameena was quoted by Times of India as saying. 
She further claimed that her mother was sold to the kafil for Rs 3 lakh. 
"The torture started when she denied to a contract marriage with her Kafil in Saudi Arabia. She however informed me sending message that she was sold by agents. so the Kafil does not want to send her back," she added. 
Sameena further alleged that despite several complaints and requests, the Kanchanabagh police have failed to take action against the two agents, who live in the same neighbourhood. 
Akram, who was called to the police station once. Sameena told that Akram had assured that he would bring her mother back home by February 20, 2017, but she hasn't returned home till now. 
According to the report, Salma has now sent an audio message to her daughter, in which she is requesting the Indian government to bring her back to India. 
A similar incident was reported last month, when a Hyderabadi woman had fled the house where she was working in Saudi Arabia's Riyadh. She has gone into hiding so that her employer will not find her. 
The woman was sexually harassed repeatedly by her employer's 25-year-old son who would forcibly carry her into his room and lock her up. This reportedly happened in front of his mother Maha Ayed Turki Anazi, the employer.