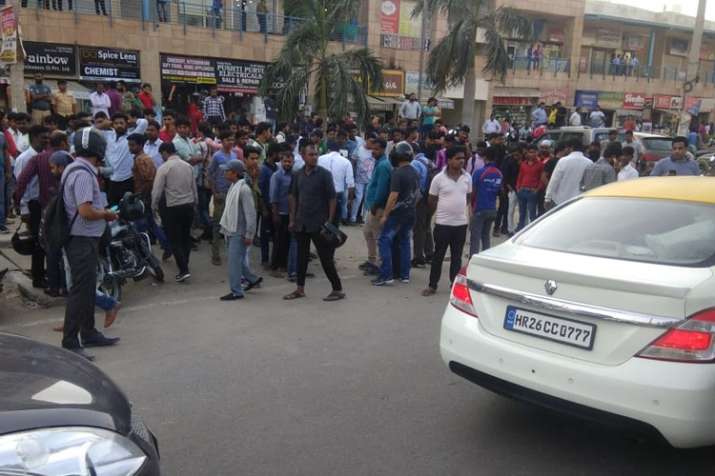 A gunman of an Additional Sessions Judge opened fire at his wife and son injuring them seriously in Gurugram on Saturday afternoon. The incident took place at a busy market place in sector 49. 
DCP-East Sulochna Gajraj said the two have been rushed a hospital in the city where they are in 'critical' condition.
Police said the incident occurred around 3.30 pm when Additional Sessions Judge Krishan Kant's wife Ritu and son Dhruv had gone for shopping in the Arcadia market. They were accompanied by the judge's guard, Mahipal.
"Some locals informed the police about gunshots being fired outside the Arcadia market. When a police team reached the spot, they found Ritu and Dhruv lying in a pool of blood," Gajraj said.
She said Ritu has suffered bullet injury in her chest, while Dhruv in his head. "They were taken to the Medanta Hospital where they are undergoing treatment but their condition is critical," according to the officer.
Gajraj said the police team could not promptly find Mahipal there bqut he was later arrested from Faridabad.
The police is questioning the reasons behind Mahipal taking such an extreme step.
WATCH: Judge's gunman opens fire at his wife, son in Gurugram