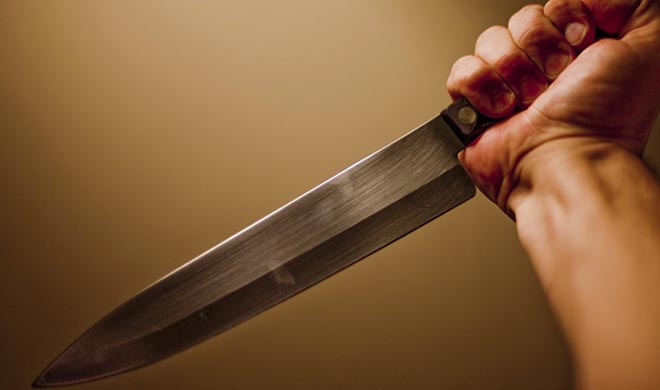 Last week, the Delhi Police recovered a woman's dismembered body from near Okhla tank. It was a daunting task for the cops to crack the case as the body was chopped into several pieces, stuffed in sacks and plastic bags and dumped at the site. An investigation into the 'blind' murder case revealed gory details.
The woman, a native of Champaran, Bihar, was first strangled and her body was chopped into seven pieces by her husband on June 21. The accused, who is an unemployed engineer, took help of his brothers to cut the woman's body and dispose them off. The woman's face was disfigured so that the identity of the woman could not be ascertained. 
According to the police, on June 21, the man deliberately picked up a fight with his wife. Following a heated argument he strangled her to death. The accused then dragged her body into the bathroom and called his brothers to help him chop it into pieces. They then stuffed the woman's body parts into sacks and plastic bags and dumped them near Okhla tank. 
Love affair gone horribly wrong
According to a report in Times of India, the couple had met eight years ago in Kurukshetra, Haryana, where they were studying. The accused had dialled the woman's number by mistake but soon they started talking frequently and became good friends. The two decided to marry in 2011 despite objections from their families as both belonged to different religions.
However, the woman soon learnt that the man was unemployed and was dependent on his brother. Over the years, the couple had two children following which trouble started. Soon the woman got to know that his husband had fallen for another woman.
The man used to send gifts to his girlfriend in Champaran, Bihar  by borrowing money from neighbours and friends. Her wife had warned him on several occasions against continuing his affair otherwise she will report it to the police. Irritated by constant nagging by his wife, the man decided to kill her. During investigation, the accused told the police that he had informed his brother about the murder plot in advance.
A case has been registered against the man and his brothers under relevant sections of the IPC and further investigation is on.  
Watch: Man chops wife's body into 7 pieces in Delhi