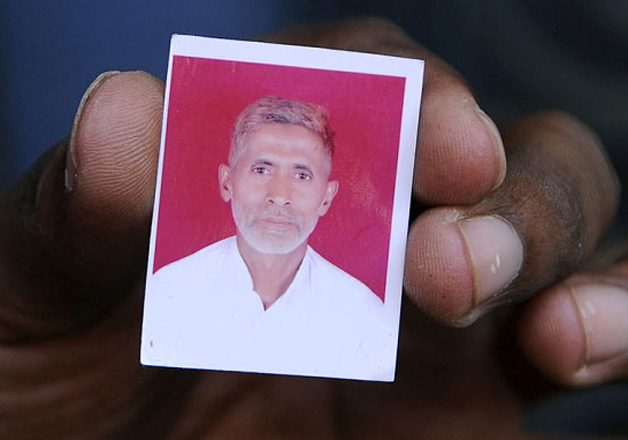 In a big relief to the family members of Mohammad Akhlaq, lynched to death by a mob allegedly for consuming beef in Bisada village near Dadri of UP, the Allahabad High Court today stayed their arrest in a case of cow-slaughter.
The court, however, refused to provide any relief to Jan Mohammad, the brother of Mohammad Akhlaq, who is the prime accused in this case.
On September 28 last year, 55-year-old Mohammad Akhlaq was lynched to death by a violent mob on the suspicion that he along with his family members had killed a calf and consumed its beef.
The killing of Mohammad Akhlaq created outrage across the country leading to a heated debate on 'rising intolerance' in the country.
It was alleged that the killing of Mohammad Akhlaq indicated that intolerance was rising in the country after the swearing-in of Narendra Modi-led government at the centre.   
Many authors and artists returned their awards in protest of the  'rising intolerance' in the country.
However, a government forensic probe came to the conclusion that the meat recovered from Akhlaq's fridge was indeed beef, contradicting an earlier report that said it was mutton.
Since consumption of beef is legally banned in Uttar Pradesh, an FIR was lodged against the family of Mohammad Akhlaq's family last month.
After that, neighbours of Mohammad Akhlaq filed a petition in a local court alleging that his family had killed a calf last September, and that Jan Mohammad was seen slitting the throat of the animal.
However, Akhlaq's family members have alleged that they are being deliberately framed in this case despite the fact that they neither killed any calf nor consumed beef.