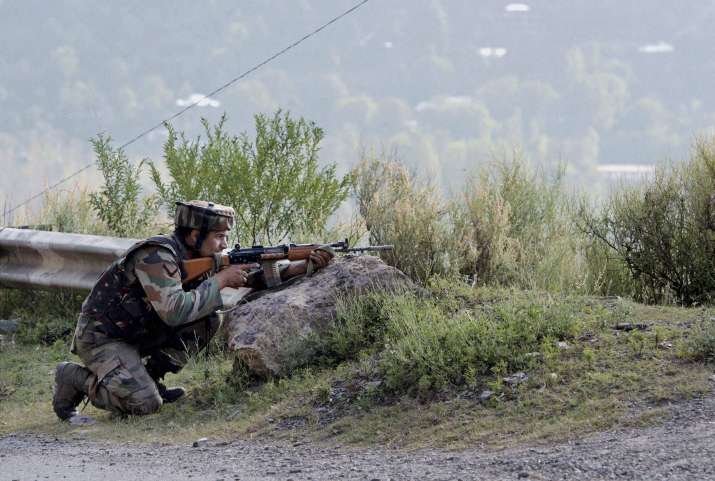 A day after ghastly terror attack at an army camp in Uri, terrorists targeted a police post in Jammu and Kashmir's Handwara area on Monday evening.
According to initial reports, an unknown number of terrorists opened fire on the police post in Langate which was met by retaliatory fire by the forces. 
More details were awaited but there were no immediate reports of any casualties.
The latest incident comes just a day after Pakistani terrorists attacked an Indian Army camp at Uri along the Line of Control which left 18 soldiers dead and over 3 injured.
All four attackers were killed and identified by the Army as being part of the Jaish-e-Muhammed.
Prime Minister Narendra Modi assured the country that those behind the attack "will not go unpunished". 
Home minister Rajnath Singh has pointed fingers at Pakistan, calling it a "terrorist state" and condemning its "continuing and direct support to terrorism and terrorists".
The Army today said it reserves the right to respond to any act of the adversary "at a time and place of own choosing."