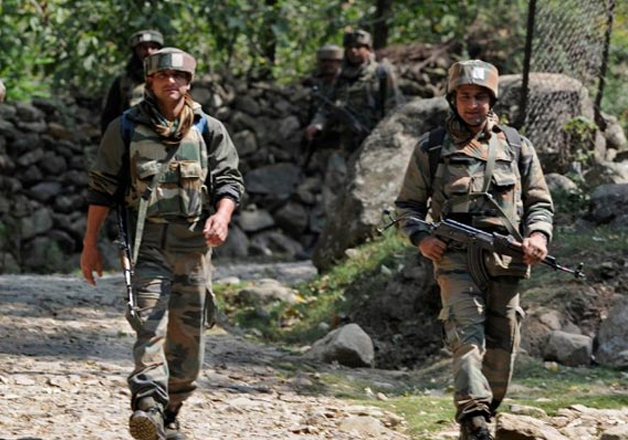 In a strong retaliation to unabashed acts of terror perpetrated on Indian soil from across the border, India last night carried out surgical strikes on terror launchpads across the Line of Control (LoC) in Jammu and Kashmir last night. 
India's Director General of Military Operations (DGMO) Lt. Gen. Ranbir Singh today said that the strikes inflicted significant casualties and heavy damages on terror camps operating inside Pakistan occupied Kashmir. Though he did not give out the number of casualties, reports suggest that 30-35 terrorists were killed in the operation.
Here is how the entire operation unfolded:
1. The Indian Amy Special Forces were para-dropped at around 12:30 am by Dhruv ALH, which is a five-tonne class helicopter. 
2. A total of 150 commandos of the Special Force were divided into six groups. The location of the strike was 500meter-3km across the LoC. In total, seven terror launch pads were targeted across the LoC.
3. The operations started at four locations in one go, from Bhimber Gali and Mendhar Area from Jammu side along with Machil sector Naugam sector. The operation was a combination of heliborne and ground forces. 
4. The Special Forces Commandos were given cover fire by the Indian Army.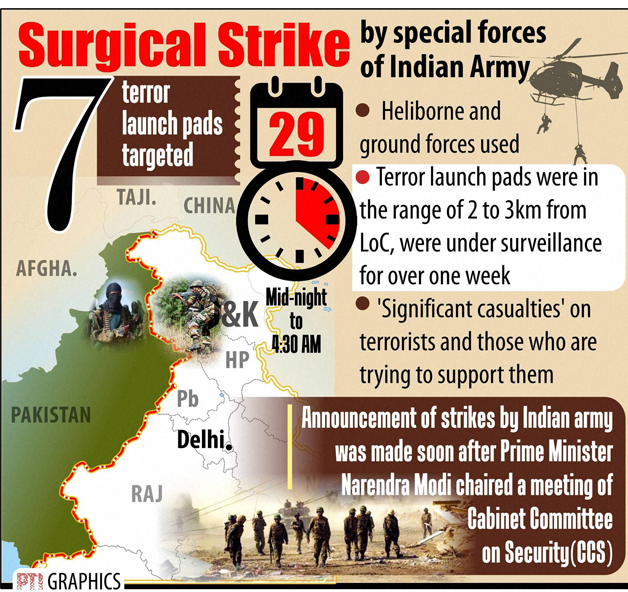 5. Pakistani troops also opened firing at Indian jawans but they befittingly responded and caused severe damage. 
6. The operation began at around midnight last night and ended at around 2:30 AM this morning. The terror launch pads targeted were in the range of 2 to 3km from the Line of Control(LoC) and were under surveillance for over one week.
7. As per the DGMO, the slain terrorists were waiting at the launchpads to infiltrate. They had even got the backing of the Pakistan Army.
8. 
In the capital, the operation was being monitored by Defence minister
Manohar Parrikar
along with National Security Advisor Ajit Doval, DGMO Lt. Gen. Ranbir Singh.
9. The DGMO said that the purpose behind the operation was purely to strike at the terrorists and the operation has ended. The Army further assured that India was in no plans to continue with such surgical strikes.