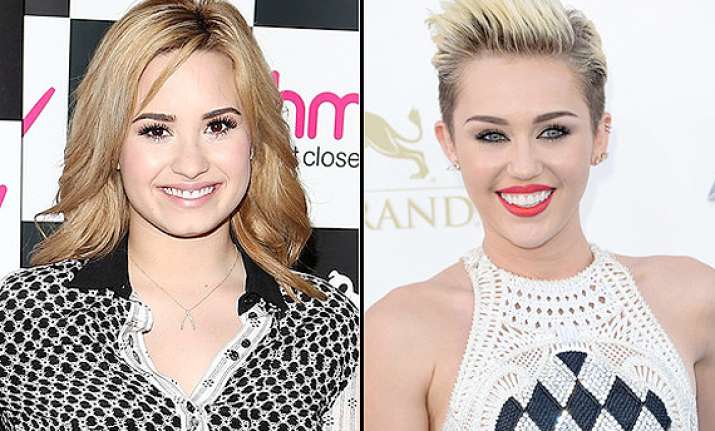 Los Angeles: Pop star Demi Lovato says that as compared to Miley Cyrus, her transition from a child star to an adult artist was easier.
Both of them were associated with Disney in their younger days, but Cyrus has come to be known for her notorious image, contactmusic.com.
Asked why she didn't leave Disney and develop a raunchy image, Lovato said: "I guess my transition was a little easier because I went straight to rehab. I didn't twerk - I just went to rehab!
"But you know what, I think the world needs to get over the fact that (Miley) was Hannah Montana when she was 16. Nobody knows her. Nobody really knows who I am, and the same with Selena (Gomez) and Jonas (Brothers) and everyone that has grown up in front of the public eye. We're adults now."