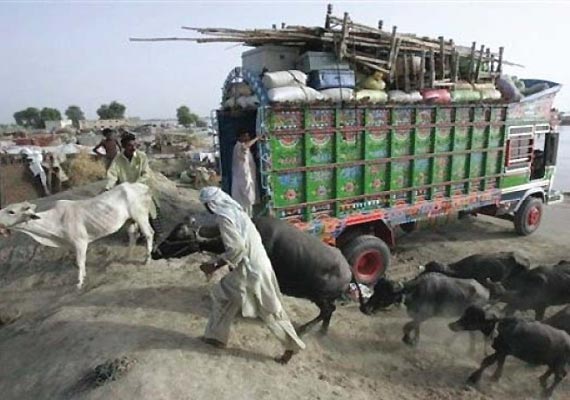 Bhadoi, May 31:
A policeman was today killed and six others injured after their jeep was hit by a vehicle of alleged cattle smugglers, a senior officer said here. 



Acting on a tip-off that some smugglers were taking cattle from Allahabad to Varanasi, a team of Aurai police led by Station Officer Satyendra Kumar Yadav put up a barrier in the area in the wee hours this morning, Superintendent of Police Vijay Kumar Dixit said.

When the police team attempted to intercept the truck of the smugglers, they fled back towards Allahabad and were chased, he said.

The smugglers stopped near Madhosingh village and as the police vehicle passed them, they hit it with their truck due to which it overturned and fell into a pit, the SP said.  

Constable Ashok Kumar Yadav (27) was killed on the spot, he said.

Dixit said that SO Yadav and five other policemen were injured in the incident, out of which Jitendra Kumar Yadav, Jhuri Lal and Sanjay Pratap Singh have been referred to Varanasi in a serious condition.

An FIR has been registered against unidentified persons, police said.