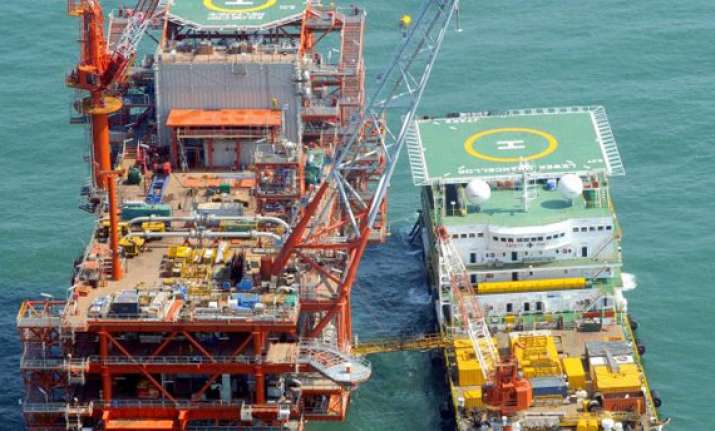 New Delhi, Dec 9: Reliance Industries has opposed a move to make marketing margin charged by it and other sellers of domestically produced natural gas uniform, while giving gas importers a free hand, saying that it would be a gross discrimination.
RIL, whose 13.5 cent per million British thermal unit as marketing margin on KG-D6 gas is higher than 11 cents charged on gas produced by ONGC/OIL but lower than 18 cents that charges for western offshore gas, said there was no legal basis to regulate the levy.
RIL President and COO B Ganguly on November 29 wrote to Oil Secretary debunking oil regulator PNGRB's reported advice to the government to stipulate a uniform marketing margin for sellers of domestic gas, while giving free hand to sellers of imported liquefied natural gas (LNG) and firms selling CNG to automobiles and piped cooking gas to households.
The Petroleum and Natural Gas Regulatory Board (PNGRB), which was asked by the Oil Ministry to go into different rates of marketing margin charged in the country, submitted its recommendations on November 22.
Stating that the PNGRB Act does not discriminate between different forms of natural gas, RIL said domestic gas sellers have been transparently charging marketing margin in a narrow range as opposed to LNG/CNG operators charging much higher rates in an opaque manner.
Marketing margin is charged by sellers to cover costs and risks associated with marketing of natural gas. "Costs and risks are not uniform across all sectors. These depend upon the sharing of risks under Gas Sales and Purchase Agreement (GSPA), price of gas, associated costs etc," RIL said.
Risk sharing in contracts for regulated gas produced from ONGC/OIL fields, called APM, cannot be compared with that of KG-D6 where sellers have taken substantially higher risks.
"It would be completely incorrect to have uniform marketing margin disregarding differences in associated costs and risks assumed by different entities," it said.
RIL says state-owned GAIL has been levying marketing margin on the sale of non-APM gas in the range of 18-20 cents and more than 20 cents on imported LNG.
Marketing margin for KG-D6 gas has been agreed between buyers and sellers for five years as was the $4.2 per mmBtu price of gas fixed by the government.
While the government has clearly said no to reopening of gas price before expiry of the five year signed period, acceptance of PNGRB recommendations would mean the signed contracts between buyers and sellers are reopened before the five year period.
RIL said there was no legal basis for the government to regulate marketing margin as it relates to costs and risks associated with marketing of gas beyond the delivery point, where the gas produced from a field is sold.