Follow us on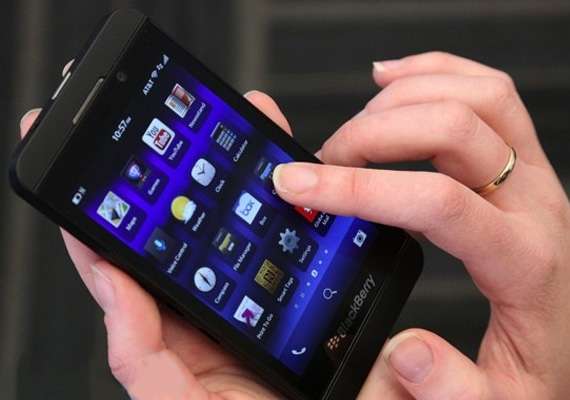 New Delhi, March 3: BlackBerry has formally introduced the new BlackBerry Z10 smartphone with BlackBerry 10 operating system in India. The new BlackBerry Z10 was pompously launched and the demonstration of the new BlackBerry Z10 mobile operating system was shown on the stage in Mumbai, India. BlackBerry Z10 is available for Rs 43,490 in India and the BlackBerry Q10 is expected to be available in April this year.
BlackBerry's new BlackBerry 10 mobile operating system has been developed from scratch using the good elements of the BlackBerry OS and real-time Linux kernel based QNX operating system. The new user interface focuses quite heavily on gestures and on making the best of the available resources. Let's say that the BlackBerry software team has done its best to include all the possible features expected from a modern day mobile operating system.
Design
BlackBerry chose a modern approach to introduce its new BlackBerry 10 OS based smartphone. The BlackBerry Z10 certainly stands out amongst all the touchscreen BlackBerry models so far. BlackBerry Z10 has a nice mono-block candy bar design and the front is button-less. Not even capacitive buttons have been offered. The essential buttons such as power/sleep and volume control keys are metallic in colour so that they stand out from the black chassis.
BlackBerry has dropped the dedicated BlackBerry button from the body of the device and provides good real-estate for the touchscreen display. The back of the phone is slightly textured for providing a good grip to hold the device.
In terms of design, the BlackBerry Z10 is certainly an aesthetically pleasing and powerful device for BlackBerry loyalists and users. The smartphone looks premium in black and white colour. However, in terms of the competition with Android based smartphone makers such as HTC and Apple iPhone, the company still has a couple of obstacles to cross.