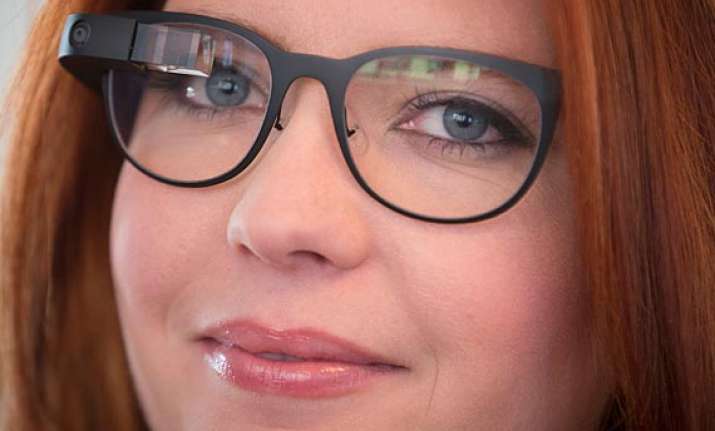 New York : Google Glass is like a fickle friend. Surprises await, such as the time it took a photo of my ceiling while I was making carrot and ginger soup.
I've been using Google's Web-connected eyewear over the past few months. Spending a day trying to get some chores done with it was frustrating at times, though it gave me a glimpse of what might be possible down the line.
Cooking with Glass, for example, frees my hands to stir, chop and season instead of leafing through a cookbook or getting grease on a tablet computer. Playing games on Glass by nodding my head around or shouting things was fun, once I got over the looking-crazy part. Or maybe that was part of the appeal. My favorite activity, hands down, is winking to take a photo, hands-free.
But perhaps I had mistakenly winked when I was trying to read ingredients on the Glass.
Glass takes a lot of time to get used to. That makes sense for a new type of device, but it strikes me as unusual when I could take most gadgets out of a box and intuitively know how to use them.
The day I spent doing chores had me calling Google's tech-support line three times and nearly breaking down in tears. On top of that, I got only two chores done.
That's a long way from a mass-market product. Google knows this and sells these $1,500 gadgets on an invitation basis to get feedback on how they work in day-to-day living. It's as though we're on a long journey together with Google.