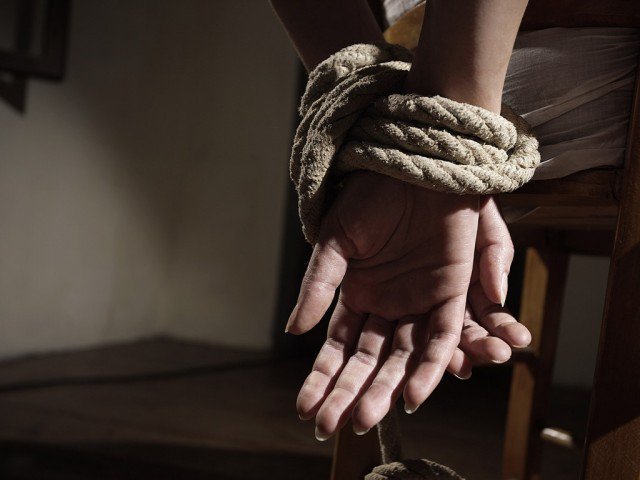 In what seems to an upshot of the Yogi Adityanath-led government's measures to improve the law and order situation in the state, a single strict order from a top police official appears to have led to the rescue of dozens of missing girls in merely 72 hours in Shahjahanpur.
According to a Times of India report, Superintendent of Police KB Singh had issued a stern warning to dozens of inspectors in the region, ordering them to solve pending abduction cases of 39 girls in different police stations. 
The results, as it turned out, were much bigger than what was expected. Within 72 hours, 27 girls were found and rescued, while the hunt is on to find the other 12. 
SP Singh's message to the cops is straight and simple – perform or perish. While eight sub-inspectors have been transferred to police lines for inefficiency, 24 others have been told to show results within 48 hours and be ready to face the circumstances. 
A total of 39 cases pending in Shahjahanpur under section 363 (kidnapping) and 366 (kidnapping, abducting or inducing woman to compel her marriage), and there were repeated complaints from the family members to recover the abducted girls. 
Most of the cases were pending since 2016, with one in Roza police station pending since 2015. After the warning by the top cop, the investigating officer managed to rescue the girl swiftly. Roza police then went on to solve two more pending cases within the same period. 
Two teens, missing for a year, were found in Powayan, 30 km from Shahjahanpur. Three other girls, who had been missing for months from Kalan, were found in neighbouring villages.
The police even managed to trace a missing teen to Chandigarh and bring her back, while two girls were found in Allahabad. 
After their medical tests were conducted, and their statements were recorded, the 27 rescued girls were sent home to their parents. 
 

"Most of the rescued girls were minors. Some of them had even left their homes willingly, to be with the person they wanted to marry. However, the law does not allow them to get married before they turn 18, so the persons they eloped with will have to face charges of abducting a minor," KB Singh was quoted by Times of India as saying.