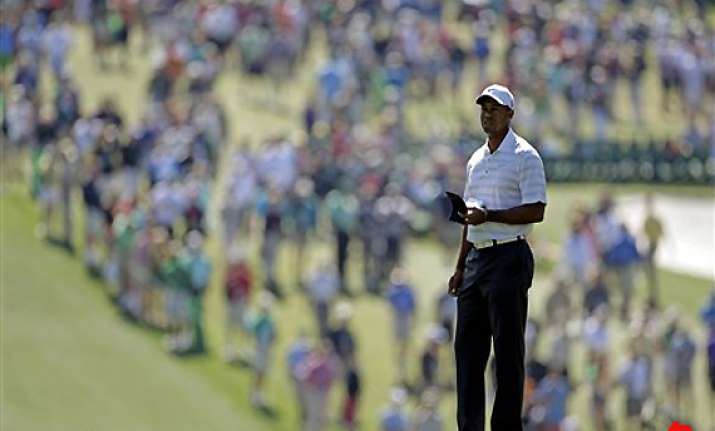 Augusta (Georgia), Apr 7: Tiger Woods made back-to-back birdies on the third and fourth holes Saturday, as he tries to get back into contention after a disappointing second round.
Woods moved to 1-over par early in the third round, still six behind Fred Couples and Jason Dufner, who had the last tee times on a sunny, calm day at Augusta National.
Woods shot 3-over 75 on Friday and was frustrated -- tossing and kicking his clubs and falling eight shots behind the leaders.
On Saturday, he blocked his first approach shot to the right but got up and down -- making an 8-foot putt to save par.
He made par on No. 2 -- the easiest hole on the course -- but answered with the consecutive birdies.