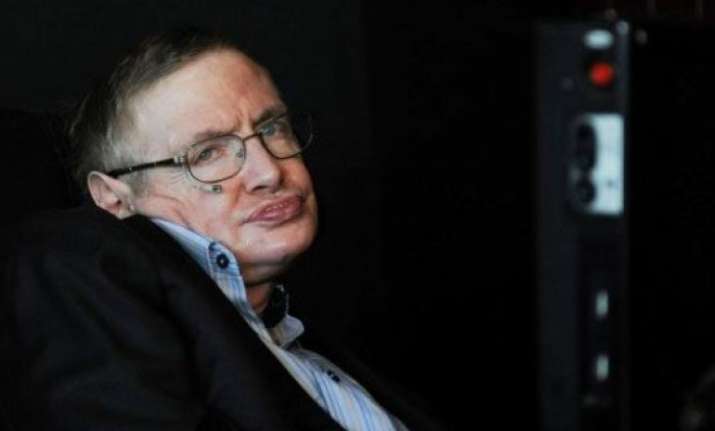 World-famous scientist Stephen Hawking, who won the world with his wit and charm despite life-altering disabilities, has managed to move his fans across the globe even after his demise. 
As a final act of kindness, British theoretical physicist paid for a grand Easter meal for hundreds of homeless and needy people in his home city of Cambridge.
The funeral of the world-famous scientist, who passed away peacefully at his home on March 14 aged 76, took place in the city on Saturday. On the same day, a donation from his family helped to fund the charity FoodCycle's Easter lunch at Wesley Methodist Church.
Flowers were left on all the tables with a note reading: "Today's lunch is a gift from Stephen. From the Hawking family." Organisers said the physicist was given "a little cheer" before nearly 50 diners enjoyed the meal.
"Lucy Hawking (daughter) contacted me and mentioned that the family would like to make a donation so that while the funeral was taking place, people would be sitting down to a hot meal 'on Stephen'. It was a really kind gesture that I think fitted well with the sympathy Prof. Hawking felt for people who were having a tough time of things," said Alex Collis, East of England Regional Manager, FoodCycle.
We're so grateful to the Hawking family for their generous donation so we could give our guests an extra special #Easter meal yesterday. We had a little cheer in honour of #StephenHawking before tucking in. #Cambridge #community #lovefoodhatewaste #alltogether pic.twitter.com/ali61X06iE

— FoodCycle Cambridge (@FoodCycleCamb) April 1, 2018
Collis said the generous donation would go on to provide hundreds of meals for older people, refugees, people with mental health issues, and the long-term unemployed, besides the city's homeless.
"The meals are open to anyone and there's no need to book or have a voucher – no questions are asked and the meals have a great community feel with groups of difference people who might not otherwise meeting sitting down round a table together," he said.
Thank you to the family of #StephenHawking for so generously supporting today's @FoodCycleCamb lunch in his memory... pic.twitter.com/rStJimtVJ5

— Alex Collis (@AlexCollisCam) March 31, 2018
Hawking's funeral was held at Great St Mary's Church, part of the University of Cambridge, with thousands of well-wishers lining the streets to bid farewell to the scientist. His ashes will be buried at Westminster Abbey in London in June, near the grave of Sir Isaac Newton.
The cosmologist and author of the seminal 'A Brief History of Time' had been diagnosed with motor neurone disease in his 20s.