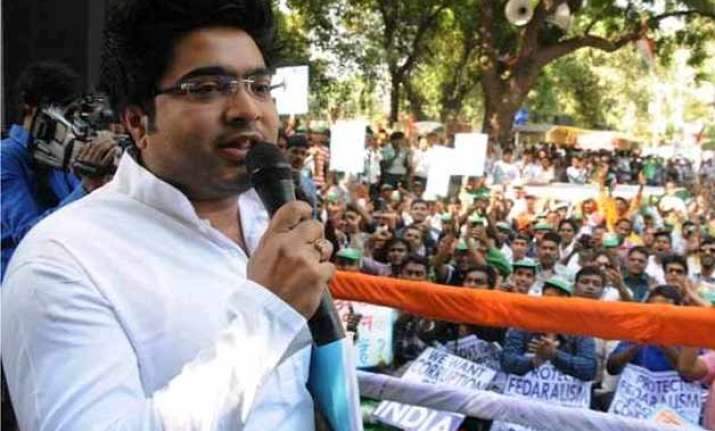 New Delhi: Trinamool Congress leader and West Bengal chief minister Mamata Banerjee's nephew Abhishek Banerjee has been slapped by a youth during a rally of party's youth wing in West Bengal.
Abhishek Banerjee was slapped by a youth while addressing the rally at Chandipur (East Midnapore). The youth came on stage saying he want a picture to be clicked with him.
Later, the youth was beaten badly by supporters of TMC.
Abhishek is the national president of the Trinamool Youth Congress.