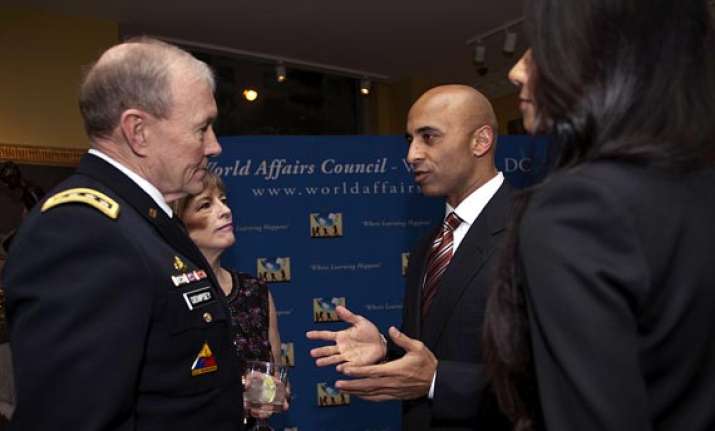 Washington, July 17: The United Arab Emirates (UAE) has donated $4.5 million to help 30 schools in the US state of New Jersey to help it recover from the impact of devastating Hurricane Sandy which hit the region last year.
The funds were donated through the UAE embassy in Washington.
The announcement was made at a ceremony at the Highlands Elementary School attended by the Governor of New Jersey, Chris Christie, and the UAE Ambassador to the US, Yousef Al Otaiba.
The donation has been made to the Hurricane Sandy New Jersey Relief Fund (HSNJRF), chaired by Christie, and will help rebuild and repair the technological infrastructure at 30 public schools in nine school districts throughout the state that were significantly impacted by Hurricane Sandy.