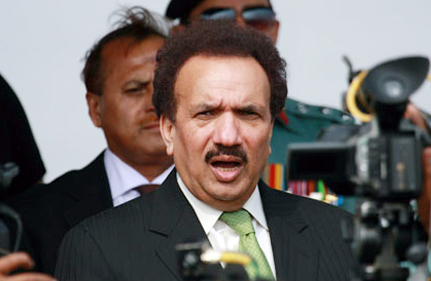 ISLAMABAD: Pakistan's Interior Minister Rehman Malik has said that the government has moved an application in the court regarding formation of a judicial commission in the Mumbai attack case.
Speaking to newsmen in Inslamabad on Saturday, he said the government has requested the court to name a judicial commission, which will be sent to India to record statements of the accused in the Mumbai attack case.
"I will speak to my Indian counterpart on the phone about the commission," he said.
Malik said the commission's visit to India could possibly lead to some progress in this case.