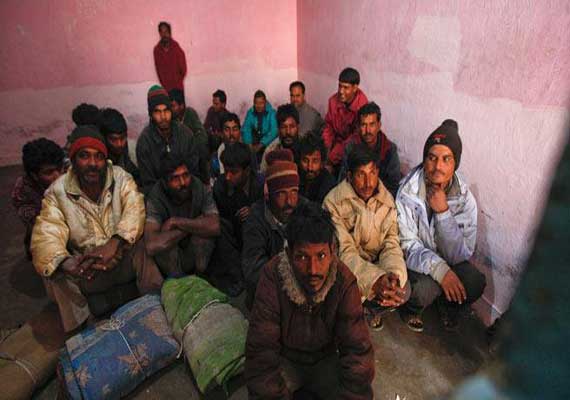 Riyadh: In a signficant humanitarian gesture following the visit of the Saudi crown prince to India last week, hundreds of Indian prisoners in Saudi jails may be transferred to India if they are so willing.
Steps are being taken to transfer Indian prisoners from jails in Saudi Arabia to Indian prisons, according to a joint communique issued at the end of the visit of Saudi Crown Prince Salman bin Abdulaziz Al Saud to India Feb 26-28.
"The Saudi side told the Indian side that the Kingdom of Saudi Arabia has made the necessary steps to transfer a number of sentenced Indian prisoners in accordance with the Convention on the Transfer of Sentenced Persons involving deprivation of liberty signed between the two countries in 2010 in Riyadh," the Saudi Press Agency (SPA) quoted the communique as stating.
The decision will not apply to prisoners serving death sentences. Those who do not want to go and want to serve their sentences in the kingdom will not be forced to return, officials stated.
The prisoner transfer move is a first for Saudi Arabia and underlines the growing trust and cooperation between the two countries in a wide spectrum of areas, the officials said.