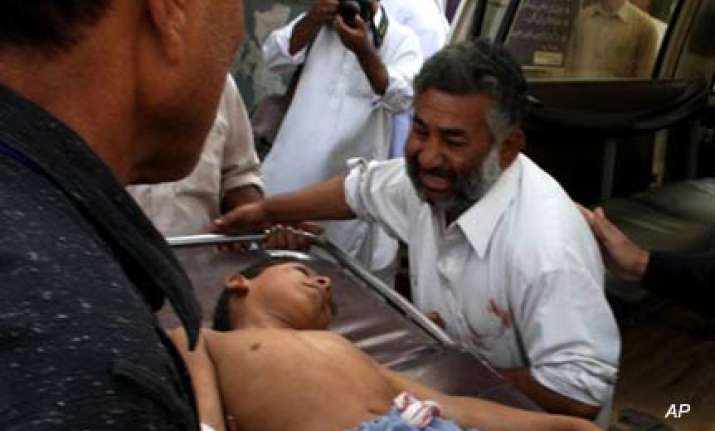 Islamabad, Oct 25 (PTI) At least four people were killed and 12 others injured today in a bomb blast outside a Sufi shrine in the central Pakistani city of Pakpattan, police said.Two unidentified men parked a motorcycle outside the gate of the shrine and the blast occurred shortly thereafter at 6.20 am, police quoted witnesses as saying.
They said the explosive device was believed to have been planted in the motorcycle and was triggered by a remote control.Four persons were killed and 12 injured in the blast, police said. The condition of the injured was described as serious.
The blast created widespread panic among people who were visiting the shrine for morning prayers.
The shrine was evacuated and closed for visitors following the blast. Rescue workers rushed to the site and took the injured to the nearby hospital.     No group claimed responsibility for the blast.PTI