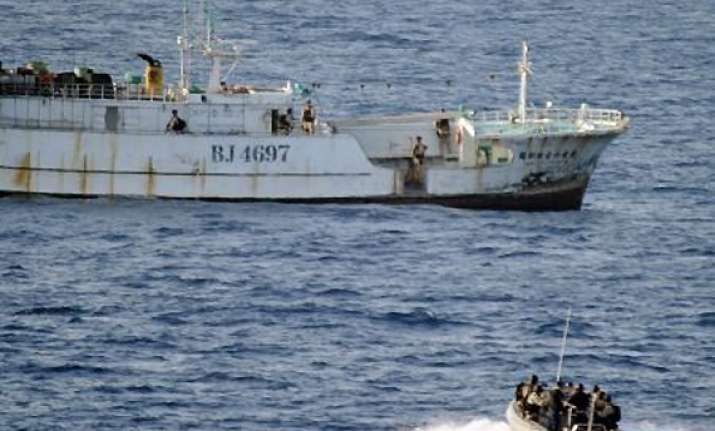 Rome, Dec 27: Pirates hijacked an Italian cargo ship with 18 people, including seven Indians, on board at dawn today off the coast of Oman in an area known for Somali pirate attacks, officials said.

The Enrico Ievoli, which was carrying 15,750 tonnes of caustic soda from the United Arab Emirates to the Mediterranean, was boarded by pirates at around 0400 GMT (0930 IST), the Naples-based owner of the ship, Marnavi, said on its website.

"There were 18 people (seven Indians, six Italians and five Ukrainians) on board. We are in close contact with the foreign ministry," Domenico Ievoli, the director of Marnavi, told AFP.

"As far as we know, the Ievoli is currently in movement towards an unknown destination. We presume it's Somalia," he said.

Ievoli said the ship's Italian captain, Agostino Musumeci, had told him: "The pirates are on board but we are all fine."

A foreign ministry spokesman said the Italian Navy, which thwarted a pirate attack against the same ship in 2006 near Yemen, had been alerted.

"Together with the crisis unit, I am closely following the hijacking of the Ievoli," Foreign Minister Giulio Terzi said in a message on Twitter, calling for "strict discretion to ensure a positive outcome."

The Enrico Ievoli, which measures 138 metres in length, is the first Italian vessel to be captured after two others were released in November and December, reportedly following ransom payments.