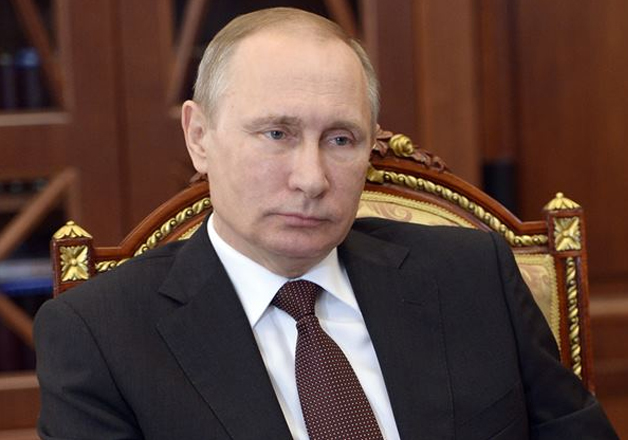 Russian President Vladimir Putin's political party, United Russia, has cruised to an easy victory in the country's parliamentary elections.
According to a report from Russian state-run news agency Interfax, United Russia won 54.21% of the vote, with 90% of all votes counted. The Communist Party won 13.54%, the Liberal Democratic Party won 13.28% and the Fair Russia Party won 6.19% of the vote.
The latest win could pave the way for President Vladimir Putin to glide to a fourth term in 2018 elections.
Sunday's ballot for the 450-seat State Duma was smooth sailing for authorities desperate to avoid a repeat of mass protests last time round and eager to increase their dominance as Russia faces the longest economic crisis of Putin's rule.
But a low turnout suggested that many Russians may have been turned off by a system in which the Kremlin wields near-total power, which could raise questions over legitimacy. Only 47.8 of voters cast their ballots, against 60 percent in 2011, electoral officials said.
Early exit poll by the VTsIOM agency showed that  United Russia will receive44.5 percent of the vote for the State Duma seats chosen by part-list. Half the 450 seats are being chosen that way. The other 225 were contested in specific districts.
The Communists and the nationalist Liberal Democrats were shown with about 15 percent of the vote each and the A Just Russia Party with 8 percent — roughly the same proportion as in the old parliament.
No other party cleared the 5-percent mark need to win party-list seats.
The voting for the 450 seats in the State Duma, the lower house of parliament, wasn't expected to substantially change the distribution of power, in which the pro-Kremlin United Russia party holds an absolute majority. But the perceived honesty of the election could be a critical factor in whether protests arise following the voting.
Massive demonstrations broke out in Moscow after the last Duma election in 2011, unsettling authorities with their size and persistence.