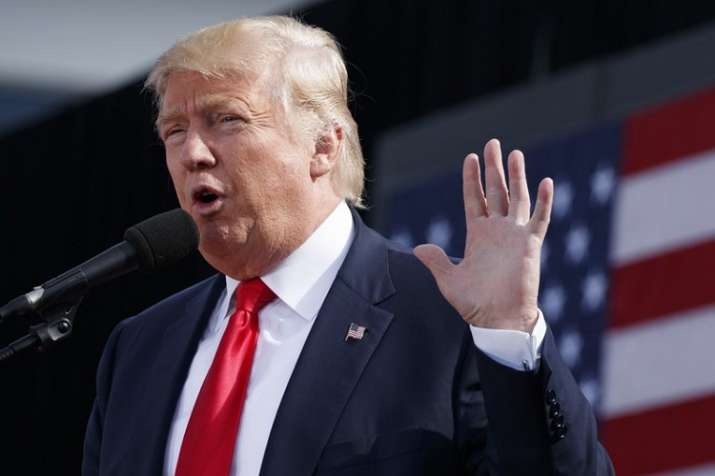 US President Donald Trump will hold a second summit meet with North Korean leader Kim Jong Un in the near future. Announcing the meet, Trump on Monday said he will be meeting Kim in the not-too-distant future, the location and time of the meet is yet to be finalised. "
"I am going to be meeting with Chairman Kim in the not-too-distant future. The location is being worked on, the time is being worked on, and we will be announcing it," Trump said.
The US president was at a meeting with his South Korean counterpart, Moon Jae-In, in New York, on the sidelines of the annual UN General Assembly.
Later, the White House said the two leaders discussed plans for a second summit between Trump and Chairman Kim and committed to closely coordinating the next steps.
The outcomes of the month's inter-Korean summit were shared between Trump and Moon, which included Democratic People's Republic of Korea Chairman Kim Jong Un's reiteration of his commitment to completing denuclearisation, the White House said.
According to a readout of the meeting, "Trump commended President Moon on conducting a successful third inter-Korean summit with Chairman Kim and noted that there remained much work to be done to accomplish their mutual goal of achieving the final, fully verified denuclearisation of North Korea."
The two leaders agreed on the relevance of maintaining vigorous enforcement of the existing sanctions to ensure North Korea understands that denuclearisation is the only path to economic prosperity and lasting peace on the Korean Peninsula, it added.